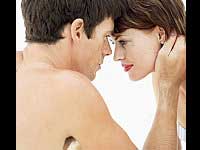 Although we know everything about sexual health, there are certain small things which we miss out. Especially when it's women, they either don't know what to be done for sexual health or consider things silly.
Being a woman, your body and how you carry yourself matters a lot in your sex life, hence your sexual health has to be taken care of. Sexual health plays an important role in generating interest in your partner too.
I would mention some of the easy and best ways to improve as well as maintain your sexual health. Trust me after following these, you will never have to look back and regret.
Know Yourself Better : This doesn't mean knowing your heart but your body. Yes, you should practice looking at yourself in a mirror. This will not only help you know your body better, it will also boost your confidence. This will also help you keep a constant and close watch on your body and take care of changes that can ruin your health and sexual life. For eg : Breast cancer or vaginal fungus.
Have A Good Bath : This doesn't mean to have that scented and floral shower. Instead follow a normal one with a mild soap and warm water. Usage of some scented soaps can lead to fungal infections.
Say No To Dry Labia : Labia is the most sensitive part in a woman's body, hence it should be treated with care. Never let it to be too dry, it should be left with moisture. So when you dry it, don't rub it hard with the towel, instead pat dry it. The foremost benefit of having a wet labia is that it will enhance your sex life and keeps your sex life comfortable.

Say No To Scented Vaginal Sprays : Although your vaginal odour will attract your partner, you need not carry a rose scented smell there. Most of the women have the habit of using vaginal perfumes, but this is highly not recommended for your vaginal health. Instead keeping it clean by washing with mild water and soap is advised.

Lube Up : Using lubricants will only enhance your sexual life. Always go for water - based or silicone - based lubricants, as these are not harmful for your health. Using lubricants will ease your man's job too. This will also reduce condom breakage and vaginal irritations due to friction.
Now follow and take care of these small things and experience a healthy sexual life.