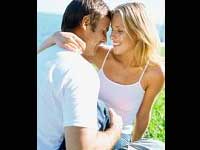 Every woman in this world fantasize about sex. She would have some special set of explicit sexual fantasies. Experts say that women day dream about sexual fantasies.
Some women might share their fantasies with their partner but not all. Hence a man find it tough to understand what are his woman's fantasies.
So, next time when you wonder, what is that your girl, day dreaming about? Those dreams could have some of these fantasies. Here, I would pen down some of the most craved sexual fantasies of women.
1.Stranger in the bed : Some women dream of having sex with a stranger because they think that a stranger could be the one with whom they can be what they are. Also they think that strangers won't be judgmental. Hence they can show their true self.
2.Dominating a man : Women love to dominate their man in very creative ways. They want their man to be a slave at that time. Women engage themselves in activities like:
Commanding him to perform certain sexual acts
Making him beg on her feet for what he wants.

3.Group Sex : Some women love to be exposed in front of people who are equally exposed like her and have foreplay, penetration etc. This fantasy may not be welcomed by every women, as I mentioned earlier, this excite some women.
4.Threesome : Women enjoy being in bed with two men. They dream of being served by two men, while one is penetrating the other would be licking. Women love to have two men playing on her.
5.Forceful sex : Although this sound like making a woman have sex forcibly, it really doesn't mean using your force on her. Women dream of being tied down and penetrated.
Although most of the women leave their fantasies just in day dreaming, some crave to make those dream come true. When you compare the intensity and depth of sexual fantasies between men and women, it's seen that women has the most crazy sexual fantasies ever. Don't forget the fact that sexual fantasies are a part of healthy sexual life.