Oral sex is one of the ways to enjoy pleasure. It is the process of stimulating the genitals of both men and women. Remember the sex position, 69? Yes! It is one of the famous positions that is used to enjoy oral sex. The enjoyment can fairly make it a habit of many couples. There are many couples who love to have an oral sex. Going down can be fun, but there should be some points that should be kept in mind.



Tips to have a sensational oral sex: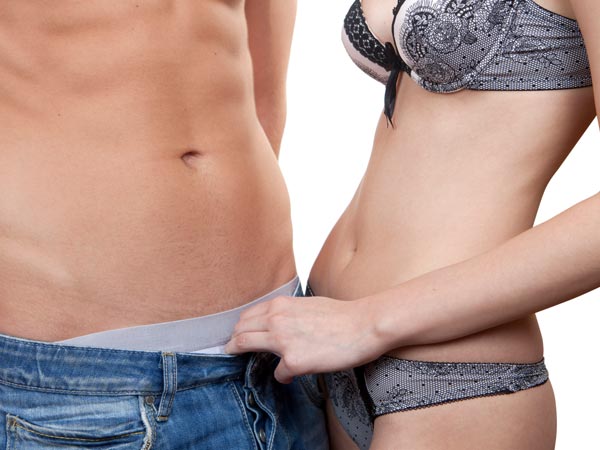 Is it clean?: In oral sex, you take the genital of your partner inside your mouth. Genital should be clean every time. Do not just restrict women in this point. Even men should maintain genital hygiene. Shave off your genital hair. Do take a shower before going to bed. Odour can be a big turn off for both of you!



Kiss all the way: Before starting with the real job, start with a kiss. It is the key to make the lovemaking session more thrilling and exciting. The gentle touch of your lips around the lower body regions will excite your partner easily. Some people can be ticklish so be prepared to handle such shaky movements of your partner.



Be playful: Instead of directly hitting the spot, this is one of the stunning oral sex tip. Men can play around the vagina of their women while women can tickle the balls of their men! It is one of the ways to turn on your partner before hitting the spot. It is romantic and playful too. Both men and women love it when they do not actually reach the spot but keep arousing your partner through this way.



Did you find the right place?: Avoid acting dumb while having oral sex. Let your partner explain you the exact location if you cannot search it. Taking guidance beforehand is better than performing bad during the session. Women have to be aroused from the clitoris to reach orgasm whereas women can simply play with their men's jagger!



Wet her or him: Do not forget to make your partner wet. It is important to enjoy the sensational pleasure. This is only applicable on women. Being wet makes it easy for men to have oral sex. If your woman is wet, it shows that you have successfully aroused her and she is ready to enjoy the astonishing moment with you. If your lady love is dry, use creams or saliva to excite her without hurting her.



These are few tips to have the best oral sex with your partner. If you are uncomfortable with the concept of oral sex, try using some chocolate sauce or syrup to make the session exciting. Never force your partner to indulge in the heavenly oral sex if he or she is uncomfortable.