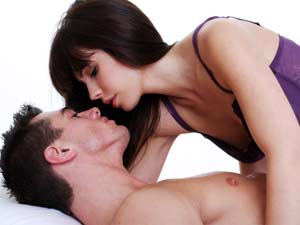 During the lovemaking session, many couples commit mistakes which can be really embarrassing and not so satisfying! While making love, concentrate on having fun and living the moment rather than thinking about the impression or feeling shy. There is lot more in the lovemaking session apart from choosing the perfect lovemaking position. To have the best orgasm, avoid committing these mistakes.
Lovemaking position mistakes:
Leaving foreplay: Many couples leave foreplay just to have the intercourse. You might be really excited and wish to have the intercourse as early as possible but this might not be the case with your woman. Women love foreplay as it increases their drive and makes them more excited therefore making it easy to reach orgasm. One lovemaking position mistake couples make is leaving the foreplay which should be avoid.
Toys: Usage of toys to boost up the mood is one of the most dangerous lovemaking mistake couples make in bed. This is because the woman starts relying on the toys and feels more satisfied with it rather than you!
Porn: Most of the men use porn videos during lovemaking session to enhance the mood. While making love, you should avoid watching such videos. Imperfections and over-reliance on these videos can distract him from the woman.
Just intercourse: Men try to make their women reach orgasm during the intercourse. This can be really boring for the couple. For few days the woman will also like it but later on, she would also like to experiment.
Absent minded: Sometimes the partner can be absent minded therefore just try to do it for the sake of doing it! It is best to avoid making love when you are not in a mood. Forceful lovemaking can be really irritating.
These are the common mistakes couples do while making love. Avoid committing such mistakes while making love and enjoy the session!