You don't need much to spice up your sex life. A little imagination and few erotic ideas can help you spice up your sex life easily. There are many role playing ideas that can help you end up having some wild and crazy sex. If you want to add some flavour to your sex life by trying some new role play, here are few sexy ideas. These 7 cheeky role playing ideas are great to surprise your lover in bed.



7 role playing ideas: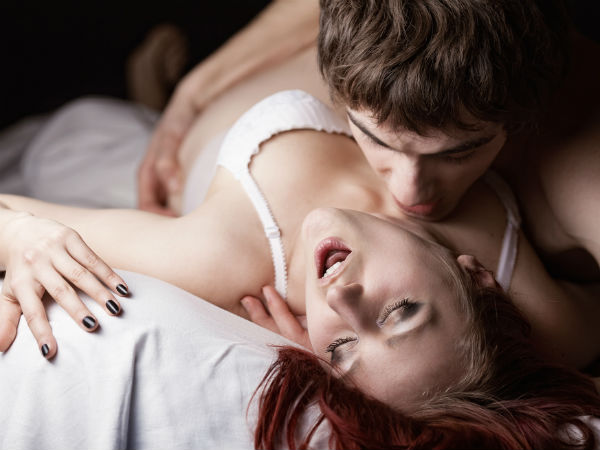 Follow a book: Read erotic books and novels like Fifty Shades Of Grey or just go for Sidney Sheldon. You can get end number of role play ideas. From spanking to demanding sex, you can get it all in the pages of such erotic books. Read a passage and implement the ideas in real life. It would be fun.



Instantaneous sex: Uncalled for sex or speedy sex can be much wilder than expected. You can try in a car or pool or bath tub, anything. Car for example can be one of the best role play ideas for instantaneous sex. Just make sure you are wearing a skirt. It becomes easy to go down there and have some sexy fun.



The teacher: Remember your hot crush on class teacher back in school time? Why don't you become his teacher for one day? Teach him all the tactics to excite you and make you reach orgasm. It is fun-filled role play idea that can become an awesome experience.



The policewoman: You might have seen many policewomen tying up hot men in cuffs. You can try the same fun in your sex life and spice it up. Turn into a prisoner or policewoman and dominate your man.



The Oh wow! Stripper: You can't decline the fact that men are always ready to see some strip show. So, use it as an advantage to spice up your sex life. This role playing idea can work wonders for a couple who has lost interest in sex. Dress up sexy in lace and just turn him around. You can enjoy exhibitionism and voyeurism to the fullest. Wear too many clothes to keep the fire on.



The catwoman: Bring the superwoman theme inside your bedroom. Dress up in a catsuit and turn the fantasies of your man into a reality.



Restrained sex: If your woman likes to be dominated, you can try the restrained sex. Tie her up and enjoy some sexual fun together. Make her crave for you. Men can use it as a great role playing idea to spice up sex lives. However, restrained sex in reality is a sexual assault or abuse. So, try only if your partner can take this. Also make sure you are polite and not too harsh on her.



These are few role playing ideas. Try them to spice up your boring and monotonous sex life.