There are many girls who treasure virginity as an asset. You can even come across girls who take virginity as something simple. That is why, having sex is becoming a trend among young teens too. Virgin girls are scared to lose their tight hymen; that is why they do not even try self pleasure methods to enjoy the feeling. Commonly known as masturbation, this self-pleasure method is not opted by virgin women as it loosens the hymen and makes them regret later.



So, if you are a virgin and want to enjoy masturbation, you can try some smart tricks to enjoy pleasure without breaking the tight hymen. Want to know how? Check out these masturbation tips for virgin women...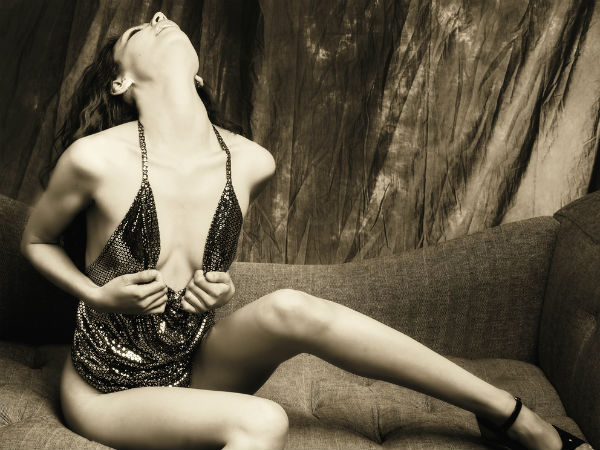 Masturbation tips for virgin women:



Clit: Most of the virgin girls prefer playing with their clitoris to enjoy sexual pleasure. Trying this method of masturbation doesn't harm your virginity and also helps you enjoy pleasure. You can either excite yourself by rubbing the clitoris with your fingers or use some object. Make sure you do not insert anything inside your vagina.



Explore your body: Exploring your body is one of the best ways to enjoy sexual pleasure. You can caress your own body and excite yourself. Play with your breasts, nipples and genitals. Focus on sensuous zones like inner thighs, around the breasts, lower abdomen to excite yourself. This will help you achieve sexual pleasure to a greater extent.



Stimulate with a lube: As mentioned, you can arouse yourself and masturbate by stimulating the clitoris. The hot spot of women doesn't come out easily. So, excite yourself with some lube so that the clit is slippery and allows easy access.



Flower: Remember the movie 40 days and 40 nights? The way Josh Hartnett satisfies his lady love with just a flower makes a virgin woman try this trick. You too can use a flower to excite yourself and reach orgasm without spending much time down there.



These are few masturbation tricks for virgin women. Just be careful while enjoying orgasm. Do not insert your fingers inside the vagina as it can loosen the hymen or in worst cases, break it.