Giving a blow job is something that few women love, but majority of them hate it. There can be many reasons behind it. While few women feel awkward in giving a blow job, there are many women who actually do not know the tricks to make a blow job sexy and pleasurable. If your partner demands a BJ, you cannot say 'no' all the time. It can be one of the drawbacks in your sex life. So, we are here to help you give a sexy and pleasurable blow job to your partner. Check out how...



Tips to give a sexy blow job: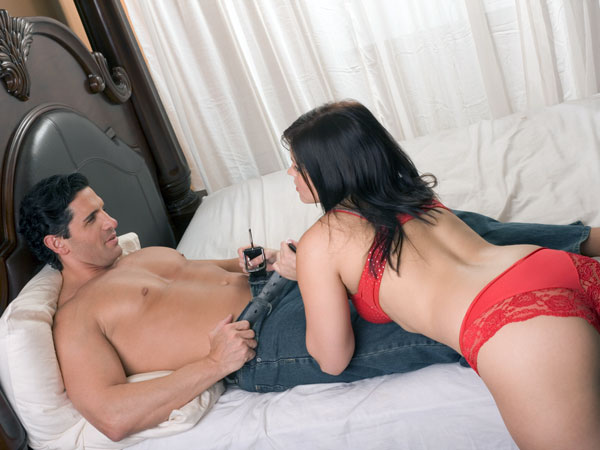 Build the mood: You both need to be in a pleasurable mood to enjoy the foreplay. Woman can bring you in the mood but you also need to make her crazy so that she makes you go wild. Play with her and build the right sexual mood. Start with kissing and make sure you caress each other. This will be fun and sexy!



Use chocolate sauce: Giving a blow job can become really boring after some time. So, you can add some delicious chocolate sauce to turn-up a sexy foreplay. You might not realise but you will start licking like a lollipop. It is pleasurable for both, you and your man.



Play some related tracks: To keep the mood and stay excited, you can play some sexual tracks. This makes your blow job interesting. You will also get in the mood to turn-on your man. If possible do a sexy dance at times to make him go all the more crazy.



Take breaks: Sometimes, your mouth can start paining while giving blow job. So, taking some extremely short breaks can help get some relief. Moreover, it develops a nice rapport with your man. For example, you can ask about your performance in between the act. Based on the feedback, you can perform better and make him enjoy some mouth job!



Change positions: Giving as well as taking blow job in one position becomes really monotonous. So, you can change positions. Sometimes lie down and then sit on a sofa so that you too get to enjoy a blow job in different positions!



Try these tips to give a sexy blow job.