It is believed that winning a man's heart is not easy. Well, I would say it is not very difficult to win your man's heart. All you need is honesty and a caring nature. When it comes to romance, you have to shower your love on him and most importantly, pamper him. Men are kids at heart and always want attention from their lady love. Apart from this, men want their space. If you keep falling on him, he will never bother to respect you.



Conflict is a part and parcel of a relationship. We all have fights with our partners. Winning his heart after a fight needs some smart tips. If you have not yet won his heart in bed, you should definitely try these..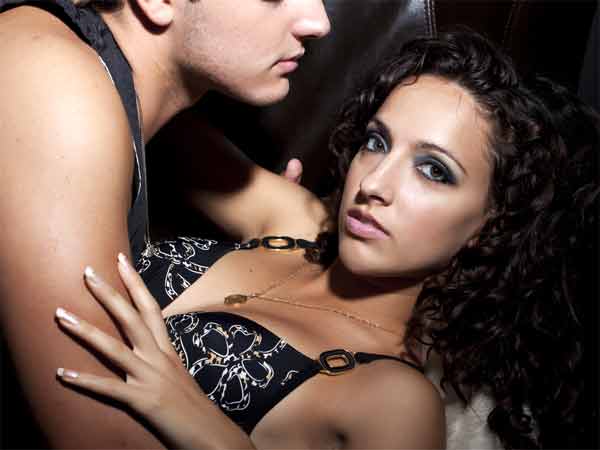 Hug him tight: After a fight, your man will sleep showing his back to you. It is obvious and you can't help. To win your man's heart in bed, just hug him tight and sleep. He will not turn immediately so, be patient. You can kiss him on his back and whisper, "I Love You!"



Try his favourite position: If you haven't had a fight but wish to win his heart in bed, you should open up. When it comes to sex, you have to become flexible. Try a sex position that he loves but you don't. Even if you are not comfortable, try it once to win his heart. Doing a sex position once will not kill you or damage your health.



Masturbate in front of him: Men always fantasize to see their women masturbating in front of them. You can masturbate when he is lying on the bed. If it is your first time with him, throw the best impression on the very first sex session. You will definitely end up winning his heart in bed.



Decorate the bedroom: This trick will not only enhance your mood to have sex but also impress you man. To win his heart, you have to be sexually high. Increase your sex drive by trying these spicy tricks. When you will be excited, your man will be happy to have sex with you.



Wear something he likes: You might not feel comfortable in g-strings but your man really desires to see you in it. Try on for once and surprise him. You might not know how you win your man's heart by just wearing g-strings. If your man wishes to see you in a particular outfit before having sex, try it.



These are few tricks to win your man's heart in bed. Do you have more spicy tips to impress a man in bed? Share with us.