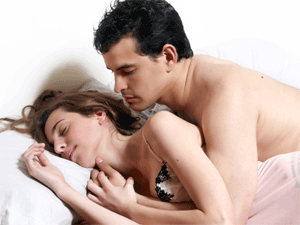 Both men and women have wild fantasies which they either share with their partners or feel shy to disclose. Men and women have different fantasies when it comes to lovemaking. Not all fantasies can be fulfilled or expressed. If you really want to express your fantasies to your partner, here are few tips to help tell your fantasies with your partner.
How to tell your fantasies to your partner?
Get over the shyness: If you really want to have a satisfying and fulfilling orgasm, you have to get over the shy feeling. It is normal human nature to fantasize about lovemaking session. Turning your fantasies into a reality can spice up romance.
Discuss: Try to discuss with your partner and make him/her understand what you fantasize during lovemaking. Tell and explain your fantasies during the session so that your partner gets a clear picture and tries to fulfill your wishes.
Compliment: By complimenting your partner for his/her skills in lovemaking, you encourage to try new things to spice up the session and romance. This is an easy way to tell your fantasies indirectly.
Its good to experiment: Always try new things to keep the spark of romance alive and make the lovemaking session erotic. Through fantasies, you can have the best fulfilling and satisfying session with your partner.
It is best to discuss only fantasies which are good for the couple. For eg, threesome is a wild fantasy of men which is not possible if they are seriously committed. It is better to have fantasies which are healthy for the relationship. Try to break the monotony by experimenting and thinking more about satisfaction and pleasure.