Lace lingerie is something that both men and women love. Women love to wear it and men love to see his woman in it! It is thus the perfect prop to turn your man on. There are certain things that makes lace lingerie favourite among men. Firstly, it is semi transparent and that really sets the mercury rising. Secondly, the feel of lace on a woman's body can be really intoxicating.



If you feel that your relationship has starting to miss some really hot and steamy sex, then it time to pull up the laces. You can use lace in various ways to turn your man on. Below are few steamy ideas to use lace lingerie in your bedroom.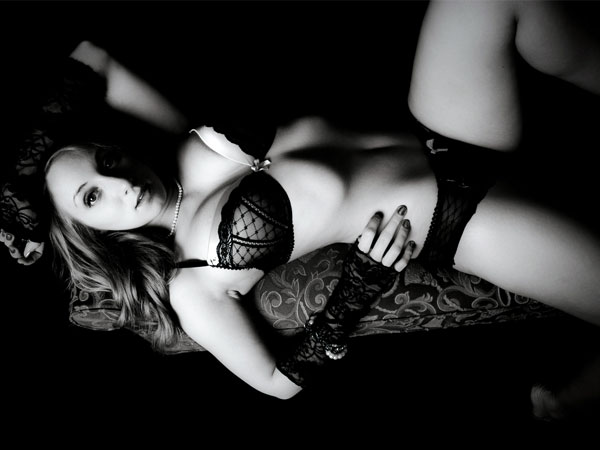 The Laced Corset: You can wear a corset with Lace on your bosom. The corset will make your waist look thinner and plump up your breasts. It will have the desirable effect on your man. You can expect him to pounce on you right away.



Lace Lingerie: Your nightwear wardrobe really needs a revamp. Lingerie is not just an under garment that you wear under your clothes. It can also be sexy nightwear like negligee. When you come to bed in some really luxurious lace lingerie, can you expect him to sleep or work?



The Bra-in-fold: Men just love little tricks and games when it comes to lovemaking. So try blindfolding him with a lace bra. The feel of lace on his skin will be just too tantalizing for him to handle. You are surely in for a night steamy sex.



Lace Stockings: A pair of shapely legs wrapped up in net is all you need to have a man's blood rushing. Replace your silk stocking with lace ones. Then undress in a tempting way in front of him and leave the rest to his hormones!



The Lace Handkerchief: Many handkerchiefs have lace trimmings. You can make use of them to turn on your man. Tie the handkerchief around your breast or your groin. It will make your man realise that you are trying hard to please him and he too will put more efforts in pleasing you.



Cross Dressing: Till now you have only thought about how lace lingerie can be used on yourself. But think about it the other way round. Cross dressing is a very common lovemaking game played by couples. You can make him put on your sexy lingerie and then be ready to have some fun!



Use these lovemaking tips to heat up your love life in this cold weather and tell us how it worked for you.