Have you ever spent a whole lazy afternoon with your boyfriend wondering what to do with him? After having sex, couples do not know what to do. They either talk, sleep or watch a movie hugging each other. Adding a spice to your sex life can be the best way to enjoy a relationship. Play some games with your boyfriend in the bed and add the required sugar and spice to your sex life. Try these fun filled sex games with your man.



Fun games to play with your boyfriend: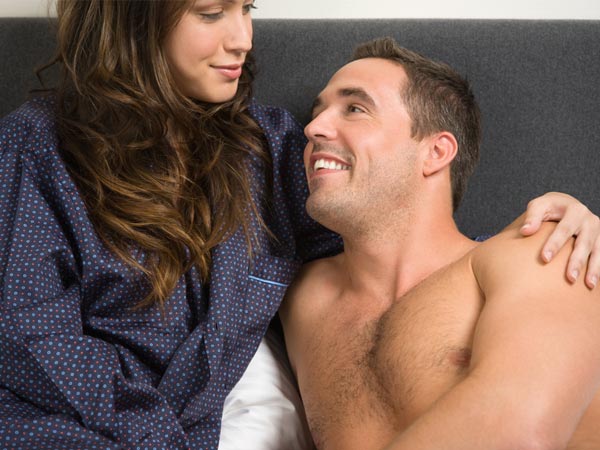 Cross dress: This is one of the funniest sex games that you can play with each other. Imagine your man wearing a lingerie and finishing the look with a lipstick and kohl. Also imagine yourself wearing boxers and roaming around bare chested! After having sex, try this game and see how exciting it would turn. Mimic each other and show gestures and expressions that are commonly observed. Through this game, you will come to know how much your partner understands you.



Truth and dare: How about trying something tricky? Ask some dirty questions to your boyfriend and get to know some amazing facts about him. This sex game should be very light and should not end up with a fight. Ask simple questions that are relating to the present and future. Do not consider digging into his past life. These sex games are intended for fun so do not ask questions like "Who was the last lady love? Etc...



Body paint contest: Why not paint each other and explore the hidden creative sides of yourself? Take a brush and paint your boyfriend. From drawing a moustache to body art, you can try anything. If you want a funny sex game, focus on painting the face and lower body of your boyfriend like buttocks. Both of you will end up laughing.



Mimic movie characters or sex scenes: This can be a romantic sex game that can be fun filled and different too. Trying varieties in sex can spice up your love life. You can play this game any time. So, instead of just hugging him and quietly watching the movie, mimic the sex scenes with your boyfriend. This sex game can be a new variety in bed.



Tickling game: Tie the hands of your man and then tickle him on his most sensuous zones. This will make him excited and make him hunt you down! Do not let him stop you. You two will end up having another sex session.



These are few sex games that you can play with your boyfriend in bed. Do you have some other games in mind? Share with us.