Have you heard about casual sex? It is a type of relationship where a man and woman gets indulged in sexual activities without getting into any commitment. Also known as hooking up, in this type of relation, people only meet for having sex with each other.



Casual sex is fun and is very popular these days. If you want to have an active sex life without getting into a commitment, this is the best option to enjoy pleasure.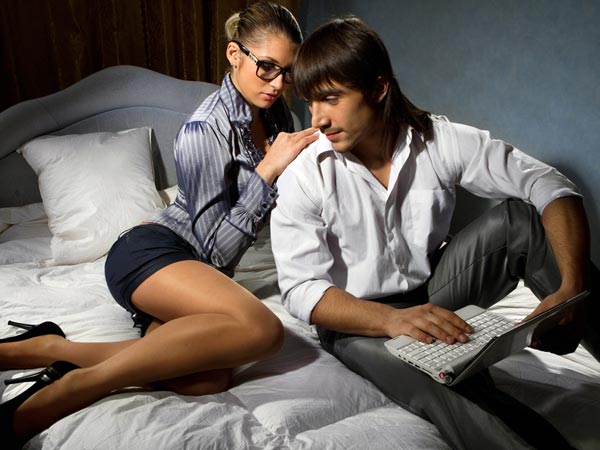 With whom can you try casual sex?



You can indulge in causal sex with your friend or with a partner (without getting into a serious relationship).



How to master casual sex?



Make sure you two are comfortable: It is very crucial to get comfortable when you get in casual sex. Do not force your partner to get into casual sex only for your selfish needs. This can complicate your relation and image in front of him/her. So, take the consent before proceeding.



No emotions: As casual sex doesn't have any commitments, you have to make sure that no emotions comes in. Casual sex can sometimes extend to a week or months. Women are emotional and can get emotionally attached to the man. So, clear it before itself. Inform that it is just sex and there should be no love, no emotions, but just sex!



Just be strong in bed: So what if you are having casual sex with your friend or a stranger-cum-friend? You have to be very strong and control yourself. Try innovations to throw an impression on your temporary partner. This will make him/her crave for you. Moreover, they will never forget how good you are in bed! It is more like a compliment that will boost your confidence.



Be normal afterward: There are many people who severe all ties after having casual sex. If you want to master in this type of sex relationship, just be what you are. Little changes in behaviour and attitude can be really harmful for your mental peace. If you are having sex with your friend, behave normal as if nothing wrong happened. When you start reacting, your friend might think that it was a blunder. This will end your relationship.



Use protection every time: If you want to master casual sex, make sure you use a protection every time. It protects you from getting STDs (sexually transmitted diseases). Casual sex means you have more than one partner. So, use a protection to be on the safer side.



These are few ways to master casual sex.