Once you plan to conceive, you have to try different sex positions that can help you get pregnant faster. However, after delivery, you cannot have sex immediately; at least not for 1-3 months (in normal delivery). Women who have C section find it really difficult to indulge in sex due to pain and stitches.



If you want to get intimate with your partner after childbirth, you have to be careful. Making out is easy but having sex or getting sexual pleasure is difficult. So, here are few tips to get sexual pleasure after childbirth.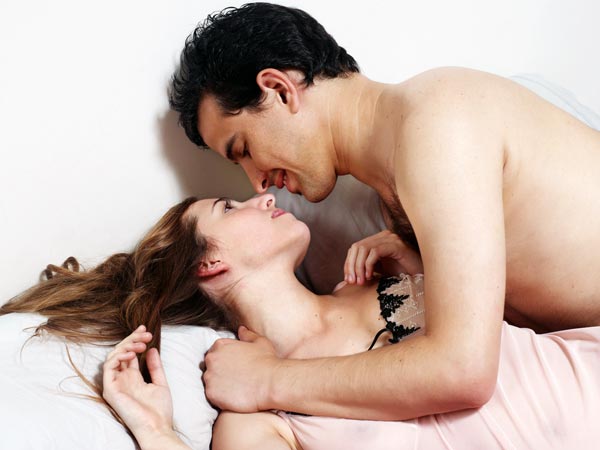 Tips to enjoy sexual pleasure after delivery:



Accept the physical change: This is one very important tip that couples need to keep in mind. The new parents have a new role to play and this should not stop them from getting intimate. Both the man and the woman needs to accept the physical changes like loose vagina (if its vaginal birth), stitches in lower abdomen are few common changes that can harm sex life for sometime but will get solved gradually.



Experiment: Even if you do not like experimenting with sex positions, try them after delivery. You can not have the most favourite missionary position as it builds pressure on the lower abdomen and on the tender area. Try sitting, spoon, or bath tub sex positions.



Foreplay: Many women find it difficult to have sex few months after delivery. It becomes impossible to have sex so why not indulge in foreplay? It helps get sexual pleasure and is not painful after delivery. Women can strongly indulge in foreplay after childbirth to enjoy sex.



Oral sex: If you are not comfortable with having sex after childbirth, you can try oral sex for the time being. Make your partner love oral sex. You have to be patient as the woman can feel uncomfortable and lack confidence due to the occurring physical changes. So, become her strength to regain the confidence.



Slow sex: If you are trying to have sex after delivery, start slowly. Do not just start banging fast. Let your lady feel comfortable and then you can enjoy sexual pleasure after childbirth.



These are few ways to enjoy sexual pleasure after delivery. Consult your doctor if you suffer from sexual problems after childbirth.