At most times, it is rather hard for women to understand what runs through a man's mind. So when it comes to the aspect of sex, women are almost clueless on what sex positions arouse men the most. Women certainly aren't mind readers, are they?
Understanding the mindset of a man especially when on bed is imperative to passionate and satisfying sex. This article will give you the right insight into a man's mindset and the positions that arouse him to the point of indescribable pleasure. Read on to know more.

Before we move onto the specifics, there are two important questions that need to be discussed.
First, what positions visually stimulate men? Second, What positions stimulate them physically?
For instance, when a woman is on top, she must know what she is actually doing. Being on top means to own it in that position. A woman needs to understand it, love it, and do it.
Answering these questions will help us substantively understand the topic in question.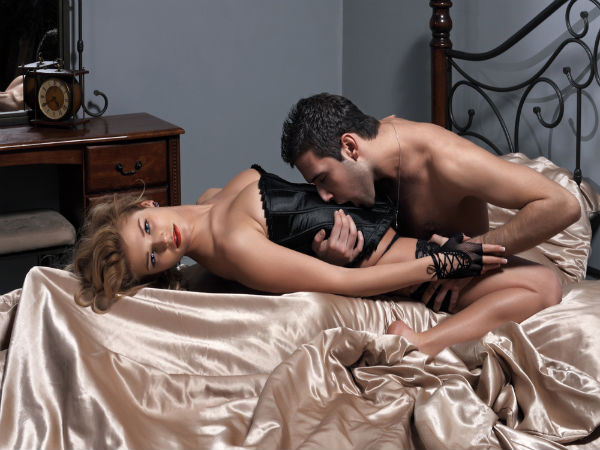 The desire to thrust
Although a man appears gentle and smooth, his intimate desire to thrust cannot be underestimated. In fact, it makes him go crazy to say the least. Although a sensual and slow approach may be a means of achieving an intense end, a man loves to thrust his penis deep into the woman's vagina. Sometimes, it becomes difficult to enable a deep thrust, especially when the penile size is big. A big penis makes deep thrusting uncomfortable and isn't very conducive.

Moreover, most sex positions aren't constructed that way.
When men were asked, they revealed that taking the woman from behind is the best way to achieve the thrust they desire.
Most women read and understand sex positions that are favorable to their orgasm. This time however, understanding the concept of deep thrust from the men's angle is imperative.
Here are the positions that hold good in this regard;

The Doggy : When he thrusts his penis from behind while you lie on your hands and knees.
You facing the wall: When you face the wall, bend a little and he thrusts his penis into you.
You lying face down on the bed: When you lie down on the bed with your face down and he does his bit.

Spooning:
Most men are fond of spooning, particularly because the woman's ass does its part in allowing the penis to drill her vagina. Moreover, it makes it easy for men, for they enjoy the thrusting without much energy.

Holding your ankles:
This would involve the woman raising her legs in the air. Some men like to feel a woman's legs whilst enjoying the ultimate pleasure of thrusting.
He looking at you and pleasuring himself with the thrust:
This is another position men love to experience . This would involve your man on top of you while you lie down, enjoying the warmth. This is another position men love to experience. of course, there cannot be more joy than looking at the woman's face, feeling her body with his hands and going ahead with the thrust. This perhaps is one of the best positions that men enjoy.
The missionary:
Some men like to pleasure their lady by doing circular movements before thrusting it deep. This is often referred to as the missionary. It helps in building up sensual pleasure before taking it to an intense level by means of thrusting it deep into his woman's vagina.

Try out these sensual positions with your lady and have a great time in bed together.