When we think of sex and women, we get confused. It is very difficult to read the mind of a woman and make out what she really wants. There are few desires and needs of a woman too! But, men fail to understand it as the woman doesn't try to express herself. That is why men do not understand what women actually want in bed. So, here we are trying to explain what women desire in bed.



Desires of a woman in bed: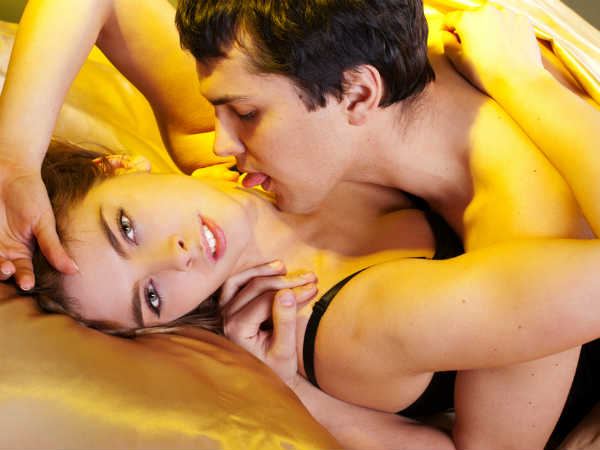 She wants romance: This is one of the most basic desires of a woman. For men, sex is about intercourse and sexual pleasure. However, for women sex is romance. The way he makes love to you and makes you feel special is a turn on. The woman basically desires romance and that should be blended with sex in bed.



She likes to be played with: The woman desires this in bed. She will not express but would like her man to focus not only on sex but also on her. For example, caressing her neck, back and breasts is one of the classic ways to excite a woman. The woman at this time desires that her man will play with her by tickling and make her feel comfortable.



He loves her body: Every woman desires that her man will love her body. Be it fat, thin or a body with marks, a woman would always expect her man to love her body and make her feel comfortable. If you will not respect her, she would feel bad and uncomfortable while having sex.



Do not forget the bosom: It is one of the basic sexual desires of a woman. If you play with her bosom, you can excite her and bring the fire on! So, do not forget to fulfill this desire of your woman in bed.



Oh yeah orgasm: Sex is incomplete without an orgasm. A woman might feel shy to express this desire in bed, but you have to be stubborn enough to go down on her. So, play with your fingers or tongue, make sure you do not forget this sexual desire of your woman.



A kiss after you are done: Most of the men forget about their lady love after they cum. This is sometimes intentional but in most cases, it is not. Men just start concentrating on their work or prefer sleeping after working hard in bed! But, all women desire to be loved especially after having sex. Hug her tight and give her a kiss to make her feel special in your life.



These are few sexual desires of a woman. Every woman desires this in bed.