Having an orgasm makes a woman feel great. Orgasm is a method of getting sexual pleasure. Women masturbate to reach orgasm or their partners help them attain pleasure. There are many ways to reach orgasm. For example, toys, sexual positions, licking and the game of fingers are well known methods of reaching orgasm.



If your man helps you reach orgasm it is great, but at times you feel like mastering this art of sex. To speed up your satisfaction levels and make orgasm all more interesting, here are a few tips for you.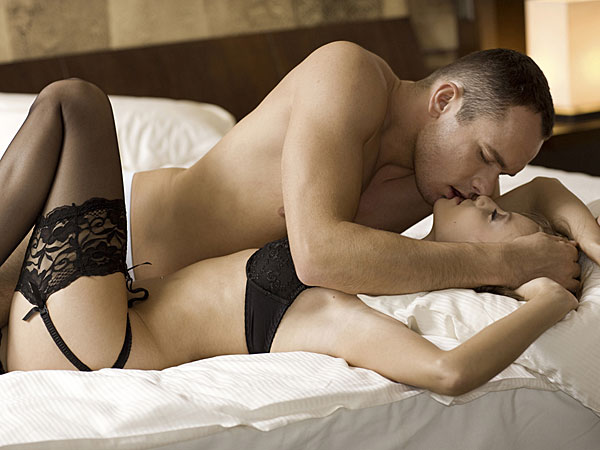 Secret tips for having better orgasms:



Kegel exercises: These exercises help achieve self control and also have great orgasms. Work on your pelvic muscles by contracting them while peeing. All you need to do is stop your pee in midstream. Try clenching when you are not peeing. This helps tighten the vagina muscles and also achieve better orgasms. Practice Kegel exercises regularly (ideally few times in a day).



Find your sensuality: You have to find out what excites you. Is it porn, intercourse, foreplay or oral sex? Whatever turns you on should be well known to your partner. Discuss with your partner as this will helps you achieve better orgasms.



Use fingers: To become an expert in reaching orgasm, you can use fingers. You can either take your partner's help or try it yourself. This will make you reach orgasm easily. So, if you having trouble in reaching orgasm, try this secret tip to have a sexy and better orgasm.



Keep it wet: This is another tip that can help you master an orgasm. If the clitoris is dry, it will become very difficult to rub and play with it. If you are not wet (not excited) think or watch something that excites you. Or else, apply some lubricant to achieve orgasm without much pain and trouble.



Control: If you reach orgasm within a minute and want to last longer, try self-control. When you now you are going to reach orgasm, just pause for a few seconds (4-5 seconds) and then re-start. The slower you are, the better orgasm you will reach.



Tease yourself: This tip will not only help you improve your sexual drive but also turn on your man and increase the duration of foreplay. Just play with yourself in front of your man and make him lick it down there. Do not fake it when your man is trying hard to help you reach orgasm!



These are a few secret tips that can help you achieve better orgasms.