These days, many couples are ending up having sex on the very first date. Regardless of the fact that they like each other or not, couples are prioritising their sexual desires first. Having sex on the very first date is good or not? Well, it depends on the interest and comfort level of the couples.



If you really want to have sex with your date, then here are few smart tricks to initiate it.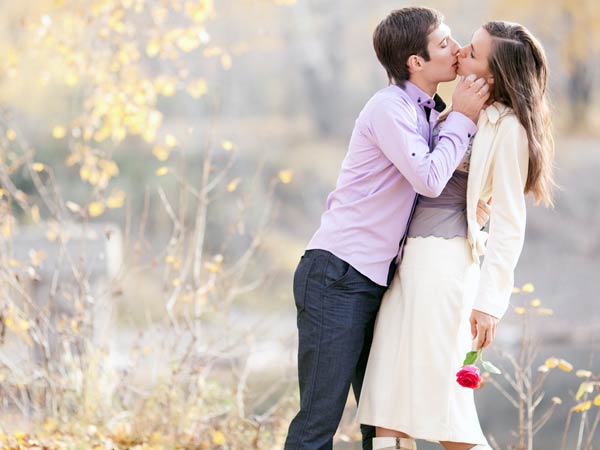 Tricks to initiate sex on first date:



Compliment her: This is one of the most important tricks to make your date know that she is hot and sexy! Be careful with your words. Do not directly compliment her well shaped breast or curvacious buttocks. Talk about her dressing sense, her hair, eyes etc and when she is all comfortable, compliment her sexy figure. Figure in short denotes all the body parts you intend to say indirectly.



Get close to her: Well, you are on a date and trying to know the lady sitting beside you. If you are really impressed with her and wish to have sex on the first date, initiate by getting close to her slowly. This doesn't mean touching her every now and then. Try to increase her comfort level and the confidence to make love with you. When you meet her, shake hands and if she starts hitting on you, go with the flow.



Don't be too despo: Many a times, women wish to have sex but the desperate nature and activities of a man can change the decision. Even if you wish to have sex with your date, make sure you appear sober and not despo. Do not talk about sex directly.



Talk and talk: This is a smart trick to build interest in her and make her feel comfortable. Women prefer having sex or making out with a guy if he makes her comfortable.



Use your leg: If the girl is showing clear signal to approach her, use your leg and tickle her under the table. If she smiles, it is a clear hint that she is happy and all set to make out with you.



Rub the hand: Slowly use the power of your hands to bring the fire on! Excite her by tickling her arm, shoulder and palms in the beginning. If she is comfortable, go ahead and kiss her on the cheek. If she turns her head expecting a lip lock, try it the next time and let wonders happen!



These are few ways to initiate sex on your first date. Do you have any more tricks? Share with us.