Having sex can be great but there are few turn offs that can be a big blunder in bed! Many a times, couples make the mistake of uttering something that can spoil the mood completely. So, while having sex or making out with your partner, be careful with your words. You might end up saying something funny or weird that can be a huge turn off.



Both men and women can make this mistake so, be very careful while making love to your partner. For example, read these funny things that men usually say while or after having sex.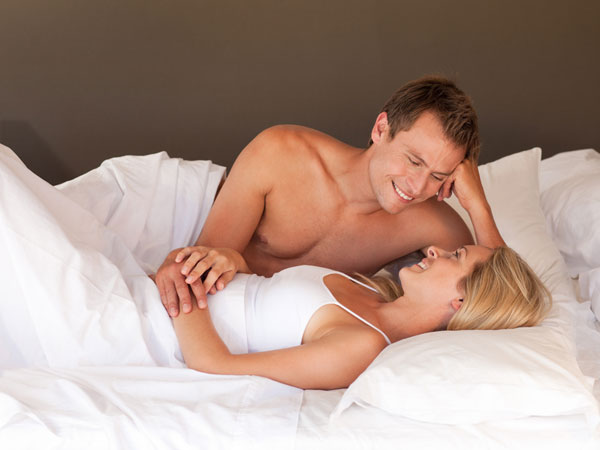 Funny things men say during or after sex:



Did you reach orgasm?: This is one funny yet weird question that men often ask this while trying to lick his woman. During oral sex, men try to make their women reach orgasm but if he is unknown about it, he will definitely ask this question.



Oh!! Its a diggy hole: It is another funny thing that men say while having sex. This sentence is mostly said when he is trying to dig inside the hole to excite her. It is too funny to hear this while you are trying to get excited!



I got buried inside!: You might have heard this joke. "Why women wear panties with flowers? It is a tribute to the guys who have entered inside her!" Similarly, if a man says, "I got buried inside", he will surely make his woman laugh out loud!



I wanna pee: Many a times, a situation like this arrives where you badly wanna pee during sex. It is difficult for men to hold on their pee while having sex. However, it is more difficult to pee with a hard on! The worst part is, although it is funny to hear this during sex, this small break can be a turn off at times! You have to again start indulging in foreplay to get back the hard on.



The tits are little weird: It is weird to hear this comment after having sex! If you really didn't like the tits, why the hell you sucked it so hard!!!!



You act like a horse: It is a funny comment men use during or after having sex. It is basically said after the woman does the cowgirl position. The way her moves and actions take place, a man feels she is like a horse.



Now we must get married: It can be a funny or emotional thing. All depends on the way it has been said and the situation in which the man suggested this!



These are few funny things that men say during or after having sex!