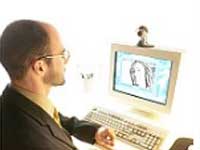 With the advent of video dating services that allow potential partners to see each other through the webcams, the trend of blind dates have taken a set back. With that ends the uncertainty that comes with blind dating.
Video dating users can see their prospective partners and make a decision well in begining about continuing chatting or not. This also saves on a lot of time.
Video dating is equipped with features to select partners according to age, basic details and location.
An owner of a video dating service said that he gets a very good response. About 18,000 users log in each day. There are a lot of video dating users in Australia and the United States.
"I love the concept as we can see our online dates live on the computer screen, " says Kristyna Drummond, a user.
The biggest advantage of video dating is that we can see how the prospective partner looks, judge hir / her behaviour and evaluate his personality. It is much easier to make out how genuine the person is.