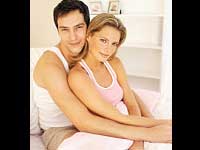 After an unprotected sex, it is the girl who has to take the pills to protect pregnancy but not any more. An Israeli scientists, have invented a male contraceptive pill.
The pill successfully removes the vital protein in men sperms, which is required for a woman to conceive.
The attempts to make male contraceptive pills have been on since a long time but all attempts went in vain. Some pills which did succeed had many side effects like, depression, mood swings, low libido etc.
This new pill, is 100 percent effective in controlling pregnancy, has no side effects and has till now shown no signs of trouble.
"The pill we are developing gives men the joy of sex without any consequences," said Haim Breitbart of Israel"s Bar-Ilan University, near Tel Aviv.
The male contraceptive pill, ensures complete satisfaction of lovemaking, to the couple without any tension. So, go ahead and spice up your night.