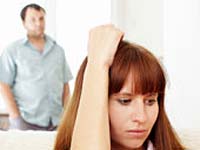 Women with low sexual desire are emotionally very week, says the new studies.
Ladies who have low sexual desires are prone to experiencing negative emotions. This includes dissatisfaction and distress regarding their sex life. Developing guilt about the inabilities is a natural outcome.
This leads to higher chances of getting depressed. Frequent depressions further lead to a poor sexual life and sparks off other diseases too.
The European study, DESIRE (Desire and its Effects on female Sexuality Including Relationships) shows that women with low sexual desire have high level of distress and negative emotional responses.