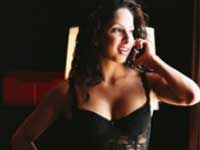 When it comes to love, Brits sure like it kinky a new survey has found that women in the UK are more likely to indulge in phone sex and one in three admit they have tried spanking.

The survey revealed that a quarter of men and a third of women have experimented with punishment sex play.

The UK Sex Report, 2008, also discovered a steamy 48 per cent said they've enjoyed phone sex - with 50 per cent of women and 44 per cent of men admitting they like talking dirty.

"Attitudes towards spanking and bondage are changing. It seems that people - particularly those living in cities and urban areas are becoming far more open to alternative sexual behaviour," The Sun quoted psychotherapist Christine Webber, one of the report's authors, as saying.

[an error occurred while processing this directive]

She believes the boom in sex chats is positively healthy.

"Phone sex is actually a pretty safe activity. You can't get pregnant and you can't get an STI. A lot of loving couples use phone sex when they are apart, but naturally they get close up and personal again as soon as they are together again," she said.

But the survey found they may want to get cozy with someone new one in five men is interested in wife swapping.

They are unlikely to fulfill their fantasies as only one in 20 women is turned on by the idea of a swap.

Brits don't bonk enough two out of three men and women thought they weren't getting enough sex.

The poll also revealed a huge increase in online sex.

Almost one in three of those questioned 32 per cent of men and 22 per cent of women have pleasured themselves while talking over the computer.