We all make mistakes during sex, but it varies from person to person. However, there are few common sex blunders that can be a huge turn off in bed. If you think that focusing on sex position is the key to a flawless sex then you are wrong. Your sex moves and actions can be a huge setback for your partner. Apart from having a tricky sex technique, you also need to make sure that you do not make these blunders during the session.



Here are few most common sex blunders that we all make: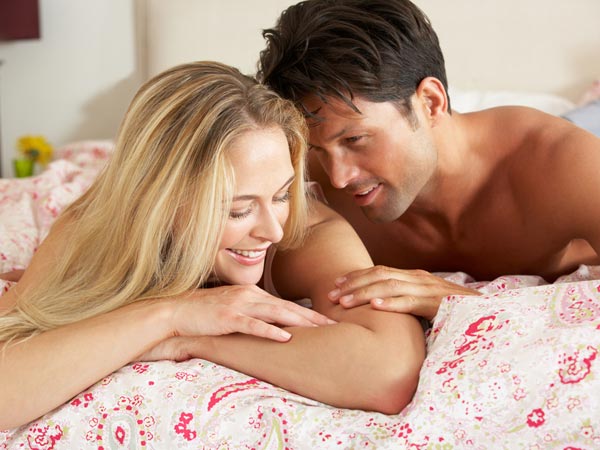 His cum ends sex: Who says that the sex gets over after he has cum? A man can cum and feel relived and satisfied. However, women too need to reach climax. Secondly, if you two had enjoyed pleasure, sex is not finished. You need to cuddle up each other and talk (few minutes will also work if you are feeling sleepy).



Its not just sex: For men, sex is purely an action or a sexual act where the couple enjoys pleasure and satisfy their basic needs. Whereas, for women sex is an integral part of their lives that attaches them physically and mentally with their partner. It is not just pleasure but a romantic action that bonds them and brings in intimacy. So, men should not make this sex blunder, it is more than sex for women!



Don't be a teacher: Guiding your partner can hurt his/her ego and spoil the sex mood completely. You must not do this sex blunder especially if your partner is taking it negatively. Only give instructions when your partner wants. But in some cases, you need to help your partner. For example, a man might get lost in the mysterious G spot. This is the time to guide on where, when and how! Once he masters the art of giving orgasm, you can relax and enjoy pleasure.



Disapproval to new positions: Being monotonous can be a real turn off in sex. You need to try something new and innovative at short intervals to keep the mood and interest alive. This also increases intimacy between the couple. So for a fresh and active sex life, you must try something different and get over the monotony. Women in most of the cases, feel shy and freak out when asked to try something new. So, do not commit this sex blunder. Say yes to innovation and no to shyness.



These are few sex blunders that you must avoid.