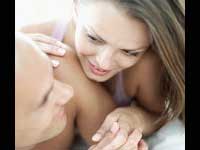 Sex, the so called innovative and absolutely explorable thing in one's life, needs a very high amount of desire and passion. People try different ways of boosting their sexual spirits, by trying different food items, or by consuming viagra.
Experts say that apart from food items and viagra, there are certain 'Aphrodisiac drinks' which can help you shoot your sexual desire. These drinks enhance your libido and make you soar through the heavens of desire.
These beverages are absolutely natural. A mixture of natural ingredients, which are rich in vitamins and nutrients, help your body and reproductive system stay healthy.
1.Liqueurs : These sweet alcoholic beverages are made out of herbs, fruits, nuts etc. Especially chartreuse and benedictine, are the most approved aphrodisiac drinks. An interesting fact about these beverages is that, they are mostly made in old monasteries.
2.Chocolates : Scientists say that chocolates are rich in both serotonin and phenylethylamine, the brain chemicals related with love and euphoria. So, no wonder why, Montezuma took 50 cups of chocolate every day.
3.Beer : The beverage which has got the low content of alcohol increases one's sexual desire. The famous writer, Michael Jackson who wrote many books on beer and alcohol sates that beer is an aphrodisiac drink.
4.Cocktails : There are certain aphrodisiac cocktails which increase your libido. For example, pomegranate is known for improving fertility. A cocktail made of pomegranate before you get into bed can really boost your sexual spirits. Popular aphrodisiac cocktails are Ginger-Rita-Romance and The Casanova. It's the magic of ingredients like fresh basil, ginger, lime, vodka, makes you sinfully sexual.
5.Wine : There are certain wines which act as aphrodisiac. Red burgundy wine, when mixed with cinnamon, cloves, ginger etc give ladies a love kick.
Next time when you think of having a good bed time with your partner, try some aphrodisiac drinks and see the difference.