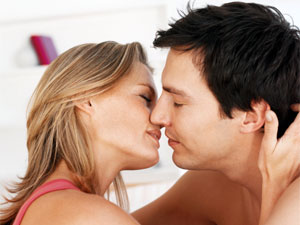 Kissing is a nice way to end a fight or to express your love to your partner. It is intimate, sensual and filled with passion. Kissing anytime makes you feel great. For women, kissing is a way to know and express your love. If her man kisses her, she feels wanted and loved. Therefore, lets reveal the types of kisses which women love as for women, kissing is the first step to start orgasm.
What kisses women love while kissing:
Be the perfect kisser if you want to make love to a woman. Men can get over a bad kisser but women remember.
Always be a passionate kisser. A woman wants to be felt wanted the moment you kiss her. Express that you want her and need her through your kiss.
Start slow with cheeks. Softly make it sensual, moving into that deep French kiss. Make it last long as women love to kiss longer!
Whisper your feelings or mood while kissing her. Go slowly to her ears while kissing her neck and say something romantic or dirty. A woman will love to hear such phrases whispered in her ears in that romantic mood.
Every woman loves to get a French kiss. Be deep, wild and wet while kissing. It shows your passion and mood t make love.
Feel her body while kissing. Don't just concentrate on kissing.
Be wild while kissing. Tie her hands or hold it against the wall. Women loves to kiss when the man is forceful.
Play with her hair to sign her that you are in a mood to make love. Make her feel sensual by coming from behind and suddenly loving her. Women love to kiss when it is sudden. Kiss her back while holding her from back and feeling her body. Turn her around and indulge in a French kiss.
Kiss her when you have a fight. Kissing ends the fight and revives the love!
Remember these points to know what women kisses love and what makes them feel happy while kissing.