A woman's tongue is one of the deadliest weapon that you can think of. Wome have been often criticised for having a tongue which they cannot keep in control. Their tongue is supposedly responsible for the fights, heartbreaks, ranting and moaning that happens in a relationship. But strangely, the same tongue can be your saviour in relationship if you just know how to use it in the right place.
As a woman you can use your tongue in the best possible way to pleasure yourself and your man. Your tongue is one of the sexiest part of your body and your man cannot stop himself from getting attracted to you once you start using your tongue the right way.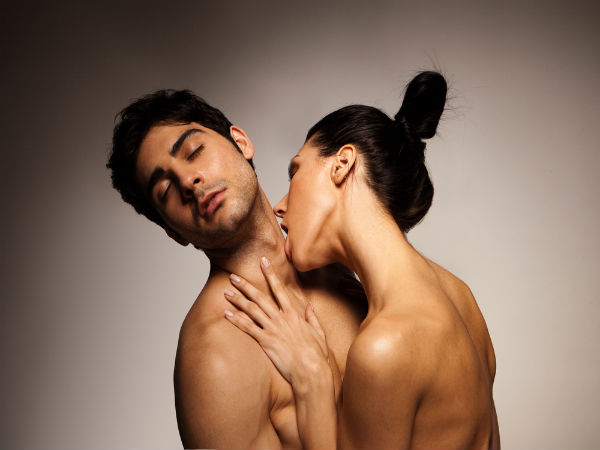 Your tongue play is a visual turn on for your man. So, learn to use your tongue the right way and seduce your man to bed. Here is how you do it.
A Visual Turn On
Remember your tongue is a turn on for your guy. Your mouth is perhaps one of the most erotic parts of your body. It is a sexual signifier and when a guy's attention is brought to a woman's mouth, the only thing he is thinking about is how much he wants to experience it. So, brush your teeth to make sure they are fresh and white, wear a lipstick or gloss that makes your lips look luscious and juicy, and get ready to put that tongue of yours to good use. Now, while you are talking to your guy, whether it is in a formal, social, private or public setting, bring his attention to your tongue by looking at him directly in the eyes while you are talking. Look at his mouth while he is talking, run your tongue over your lips, bite them. Whatever you can do to bring his attention to your tongue, do it!
A Sensual Kiss
The next best thing to do is to indulge in a sensuous kiss with your partner. Surprise him by slowly slipping your tongue into his mouth, touch his tongue with yours, slide your hand around the back of his neck and go a little deeper. Let your emotions flow and make him realise that you are hungry for him.
Time To Tease
Start off around his face by kissing and nibbling on his ears and around his neck and collar bones, which are all sensitive spots. Unbutton his pants of his and make your way down to the only place he really wants to feel your tongue!
Have A Hot Mouth Intercourse
When you lick his penis, it doesn't matter what techniques you want to try and use; the most important thing is for you to be able to communicate to your man that you are thoroughly enjoying having his penis in your mouth. Experiment by using the sides of your tongue, vary the strokes and swirl your tongue on the tip of his penis.
Soon your man would love that tongue of your's. Use these tips to excite your man tonight. Happy lovemaking!