Sexting (sexual text messages) is one of the best things that couples in a long distance relationship do to keep the spark of romance alive. However, many couples use it as a medium to initiate sexual talks. Sexting is a great fun especially for those who have recently entered into the relationship. Sexting is bold, naughty and too spicy at times. This is because, self control for sex becomes really difficult if too much of sexting is going on between a couple.



However, you can try some sexting to talk sexually with your partner and arouse him. Below are the ways to start a sexting conversation.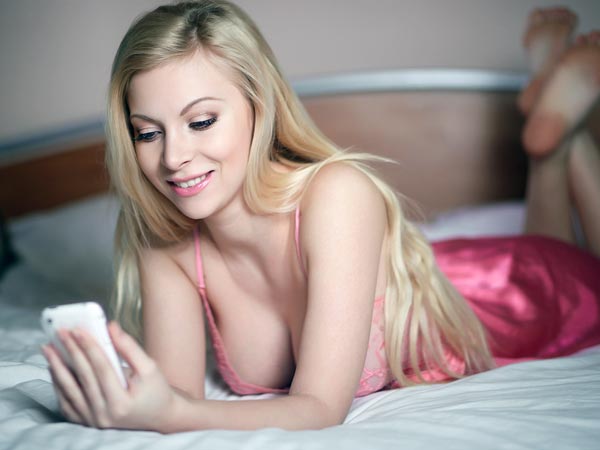 Start normally: Do not directly message, "I want to have sex". This will make you appear desperate. If your relationship is old and you two are comfortable sending such messages instantly, then there is no issue. But, if you are new and want to keep your self esteem without appearing despo, start with a normal conversation. You can start with "Whats up?" and all.



Slowly build-up the mood: When you two discuss about the day and weather, slowly skip to romantic talks. Talk about how your mood is and the urge to sexually get involved with your partner would be expressed automatically!



Go to your outfits: If your man is showing equal interest, then ask "What are you wearing?" or inform, "I bought a pair of new lingerie and want to show you" etc. This will excite your man and also build up the perfect sexual mood.



Talk dirty: When the mood is at its peak, start talking dirty. For example, you can say, "My hands are busy giving me orgasm. Won't you help?". Apart from increasing the sexual drive of your man, this sexting tip will also help you enjoy some self sexual pleasure. This is the last step to take the sexual mood to the highest peak. You can enjoy some self pleasure by masturbating. Involve your partner through texts to build the perfect mood. Make sure you inform after reaching orgasm. It would be great if you two enjoy masturbation together over texts or call.



These are few things to start and end a sexting conversation.