So its his birthday! What are you planning to make the day special for him? Organising a birthday party, buying some expansive gadgets to gift him and cutting a huge cake? Well, you can try one simple thing to wind up your partner's birthday. Birthday sex is something that your partner will crave for on any special day. So, to make the end of the day special one, you can have some mind blowing sex session. Satisfy his sexual urges by indulging in sex.



You might get tired by end of the day, but the best birthday gift for your man would be, sex! So, here are some spicy sex tips to try on his birthday and drive him wild.



Sex tips for a wild birthday: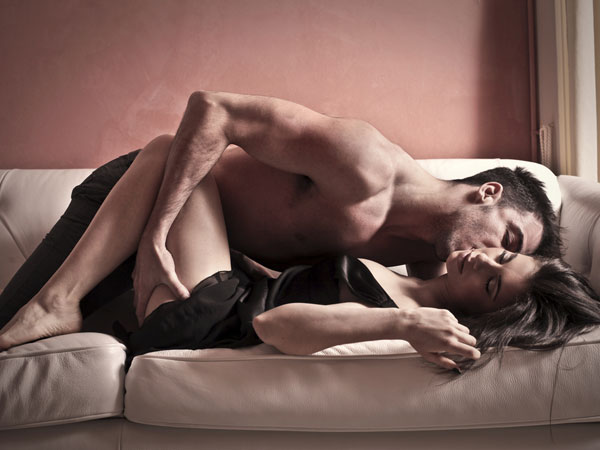 Start midnight: This is one spicy tip to start his birthday. Let the birthday fun begin from midnight itself. After wishing him, kiss and slowly arouse him. Bring in the passion by trying some spicy and sexy moves. If you are planning to cut a cake and spend some quality time with him, make sure you use scented candles. It builds up the mood and is a huge turn on for both men and women. Make sure you arrange all these an hour before it ticks 12.



Play a sexy song: Playing a sexy song can create the perfect mood for birthday sex! If possible, dance on a sexy song and get your partner in the scene. It is a romantic and sexy way to celebrate his birthday.



Dress up: You need to be dressed up nicely to turn him on in seconds. If you are wishing him at a party, it is okay to end with a romantic kiss and greeting. After returning home, wear a sexy lingerie and upfront him. This is a special way to enjoy birthday sex.



Gift him condoms: If you are shy enough to ask for sex, you can gift him condoms. It can be a funny or a weird birthday gift. But for your man, it is something special and erotic.



A soft shower: In the morning, greet him again and land a soft kiss on his lips. Have a shower together let the heat turn on inside the bathroom. It is a nice way to start the day.



A sensual evening: Prepare his favourite delicacies and arrange some aphrodisiac fruits. You can also get some melted chocolate to bring in passion and prepare for the action. Wear a seductive dress and go for a dinner together. Wind up the birthday night with a mesmerising sex.



Have you tried these tips to have a wild birthday sex?