Has your sex life diminished and looks almost non-existent? As we age, our sex lives become less active and we gradually lose interest in sex. Moreover, our hectic lifestyle, stress and lack of interest also takes us away from sex.



Women can stay without sex for few days or weeks, but men find it really difficult to live without it. If your partner want to have sex but you are not in mood, then it is high time to spice up your sex life and reboot it. There are many things that you can do to get the mercury soaring again inside the bedroom. So, reignite the lost passion and spice up your boring sex lives with these tips.



Tips to ignite passion in sex life: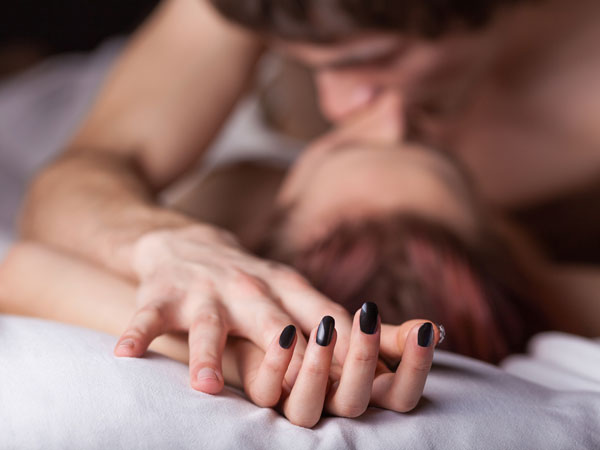 Look sexy: If you do not look sexy, you will lose interest in sex and yourself. Work on yourself and love such new bold avatar. Go shopping and get some sexy clothes that show-off your figure and assets (only if you are comfortable flaunting it). Go for a makeover. This will change your look and also boost your self-confidence.



Be flirtatious with your partner: Leading the same life with hardly any fun can definitely turn your life boring. Sometimes it is good to be flirtatious with your partner. This brings back fun and also makes sex life interesting.



Love foreplay: Foreplay can bring back the lost spice in your sex life. It is one sexual activity which is loved by both men and women. Start foreplay just after kissing for sometime as it helps bring back the spice of sex.



Watch some dirty videos together: Watching romantic or dirty videos can help become intimate. This also helps spend some quality time together and think about sex and romance.



Fall in love with fragrances: A nice perfume can be really erotic. Smell good so that you excite your partner. This applies to both men and women. Try new perfumes and go flirtatiously to your partner and seduce him/her. See the magic of the fragrances.



Bring a change: Sex will become boring if you have the same monotonous thing. Try new sex positions, change locations and see how things change. You can reignite passion and active your dying sex life by trying new creative things. It is filled with fun and is a new experiment too!



Try these simple tips to ignite passion in your sex life.