Flirting is one of the best ways to attract her towards you. When you are flirting, you have to be very smart. One mistake can spoil your impression instantly. So, while flirting, you can either use gestures or play with your tricks. A man must know how to sexually flirt with a woman.



If you do not know how to sexually flirt with a woman, check out these tips.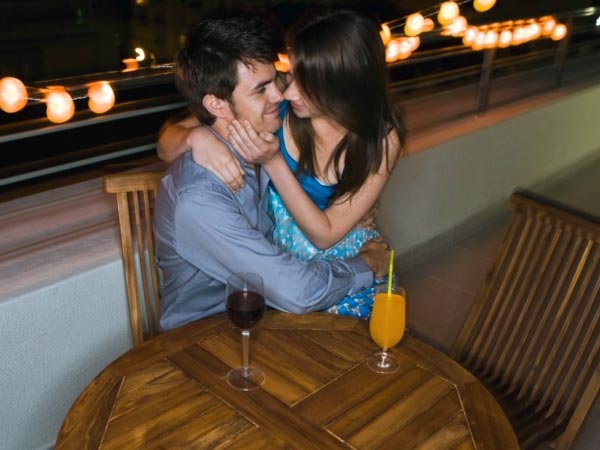 Tips to sexually flirt with her:



Sexual talks: This can be the first and most effective step to sexually flirt with a woman. When your flirting becomes comfortable and naughty, you can start some sexual talks and get her involved directly or indirectly.



The sexy tone: The sexual talks can only turn on a woman if they are uttered with a sexy tone. To get that tone, make sure you sound low. You can also whisper into her ears and make her feel more comfortable.



Dirty gestures: To sexually flirt with her and make her excited, you have to look at her in that 'dirty' way. You can show dirty gestures by looking at her boobs, smiling at her, making naughty faces especially with your eyes and lips etc. These gestures will also signal to your woman that you are in a mood to have sex with her.



The leg game: Most men use this under the table leg game to arouse a woman and flirt with her sexually. You can flirt with a woman by playing the leg game only if she is giving the positive signs.



Challenge her: This is one of the most common tricks that men use to sexually flirt with a woman and get her involved in sex. You can challenge the credibility or guts of a woman towards something and see the reaction. For example, challenge her that she can't kiss you immediately. If it hurts her ego and is agitated, she would end up reacting to it.



A foot massage: It is one sexual and extremely relaxing tip to flirt with a woman. Make use of your talent by giving some nice foot massage. Foot is one of the sexual zones of a woman. Get her excited by giving a sexual foot massage. Do not forget to talk dirty at the same time. This will build the perfect ambiance for lovemaking.



Tell her that she is naughty: To sexually flirt with a woman, you have to get her out of the shell and also make her feel wanted. By saying that she is naughty, you are actually boosting her confidence and letting her explore the her real self. She will get excited to try something naughty at that moment to prove her worth!



These are a few tips to sexually flirt with a woman and get her excited.