Valentine's Day is around the corner. As romance is in the air, you are in full mood to have some spicy sex sessions with your partner. To make your valentine's day special and erotic, here are some spicy sex positions that you should try in the week of romance.



Sex positions to try on valentine's day: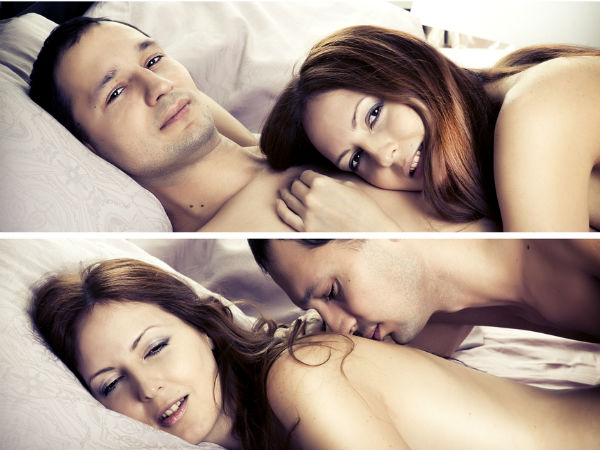 The slow climb sex position: This is one of the best positions to make your lady love reach orgasm easily. If you love missionary sex position, you would love the slow climb. The position is almost same. The only difference is that, the woman will place a pillow underneath her back to allow easy access for penetration. Also, the woman will rest her legs on the shoulders of the man.



Three o'clock: This is another erotic sex position that you can try this valentine's day. The woman will lie at the corner of the bed. She will place her legs on the shoulders of her man. The man will stand and adjust himself to allow easier and comfortable intercourse. This is another sex position that allows deeper penetration and makes it easy to reach orgasm too.



Lying doggy style: There are many couples who love doggy style. Women especially love this sex position as it is deeper and also makes her reach orgasm. However, the lying doggy style is much better than the actual doggy style sex position. This position also helps bring a variety on this valentine's day. The woman will lie on her stomach. Just make sure you raise your lower body especially butt to allow easy access. This orgasmic position will be erotic and spicy!



Man on side: This is another orgasmic and erotic sex position that couples would love to try on valentine's day. The man will lie on his side facing towards his woman. The woman will lie down flat on her back. Swing both your legs over his lower body (hips and thighs). After creating a bridge, help him enter inside you. This position allows him to stimulate you and make you reach orgasm. So, if you want to reach orgasm or stimulate yourself, ask your man to make use of his hands.



These are few different sex positions that you must try this valentine's day. Fill your nights with romance and unlimited sex sessions.