Did you know that certain sex positions can help women climax faster and better? It is known that most women are slow at reaching their climax than men. Men have orgasms much faster than women and most of the time women fake orgasms just to please their partner, which is definitely not fair.



Apart from enjoying the penetration, the fun of ejaculation is equally important for both partners. Therefore, it is necessary for you to know how you can make your lady scream out with pleasure. These positions will help you to understand the pleasure points of your lady guaranteeing sensational orgasms which will leave her numb with the ecstasy.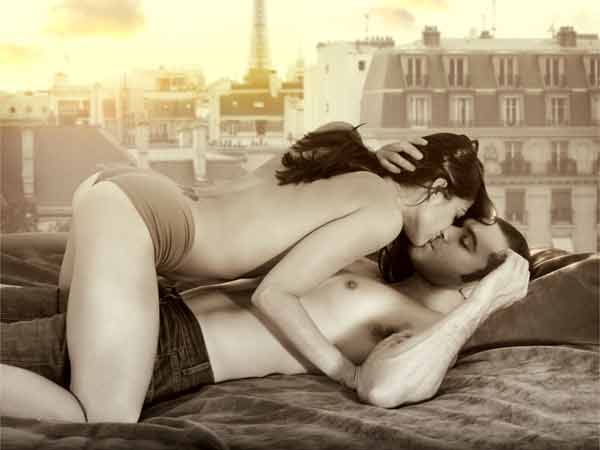 So gentlemen get ready to explore the wild positions to make her climax faster and add the spice to your sex life.



Basic missionary position: According to most researches, women derive maximum pleasure from this basic missionary position. Women love the closeness and weight of their partner on themselves. Penetration from the correct angle makes it even more pleasurable.



Butterfly position: In this position, the woman lays on her back which is on the edge of the bed and the man penetrates her, standing. This gives deeper penetration and a good angle for cervical stimulation. This position is sure to make her moan!



Seated scissors position: This position allows the woman to take charge. As the man lies on his back with his knees bent, she straddles him with one leg on the side of his hip and other leg between his legs. She controls the depth and pressure she receives which makes her climax fast.



Stand-up position: The man holds his partner standing up against the wall and penetrates. It heightens the sexual pleasure in women to be dominated by the manly gesture. It is sure to make her go wild with pleasure.



Pillow technique: It has been found that using a pillow to create a new angle of entry gives immense pleasure to women. A pillow is pushed under her back to give her pelvic a lift. Do it only if your partner feels comfortable.



Reverse cowgirl position: In this position, either the man is lying down or in a sitting position while the woman straddles him backwards, facing his feet rather than his face. Since this position is great for clitorial access, it is most likely to facilitate orgasm.



So, try out these positions and start pleasing your lady!