When you are having sex, you enjoy it and always desire to make it last longer. But, after you reach climax, it becomes a tough job to get back in action! Most of the men find it hard to hold on their sexual drive for a longer duration. Well, you can easily control your foreplay, orgasm and sex and hold it without spoiling your mood. Here are few smart tips that can help you last longer whenever you have sex with your partner.



4 everyday tips to last longer during sex: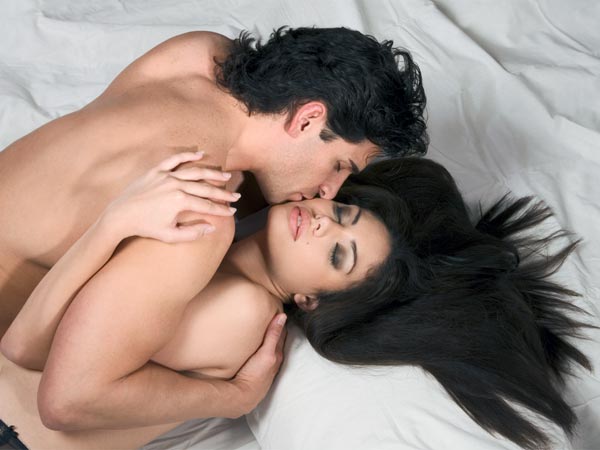 Control ejaculation: Most of the men suffer from premature ejaculation problems and this spoils the mood of women. To deal with premature ejaculation, the man needs to take control over his ejaculation during intercourse. While having sex or masturbating, control reaching climax. When you know you are about to cum, hold on for few seconds and then restart. The more you hold, the more control you get over cum.



Extend foreplay: Both men and women are fond of foreplay. However, women just love this session as it arouses them the most. A man hardly takes one minute to get aroused and few minutes or an hour to cum. Women on the other side always take time to get excited and reach orgasm very late. So, the best tip you can try everyday to last longer is by extending foreplay. Caress your partner more and indulge in some oral sex.



Manage the pace of intercourse: Generally the person on the top controls the pace of intercourse. If you do it very fast knowing you cum easily, you should control the speed. This is one of the best tips to last longer during sex. Whoever is on the top should do it in a smooth pace. If you want it wild and hard, increase the speed and penetration for sometime and then reduce again. It is more fun. Try it once and test with your partner.



Always be in-sync with your partner: Most of the times, the man will first cum and then help his partner reach orgasm. This is a wrong concept. The best way to enjoy sex is by doing everything together, including climax! Men should control reaching climax by holding their ejaculation. Arouse the woman and masturbate for her while having sex. Discuss while having sex and when she is about to reach orgasm, increase the pace of intercourse and penetration. It is great to reach climax together.



These are few tips to last longer everyday! Have you tried them?