Men only need few seconds to get an erection. But, if they are not excited, the erection reduces and comes back to normal size within seconds. So whatever you try must be done in seconds only!



Erection of penis makes sex enjoyable and pleasurable. If a man faces erection problems, it becomes really difficult to satisfy a woman. Taking tablets or other medications will not help once you start having sex with your partner. There are many guides that helps you deal with erection problems. However, not all men have such sexual health problems. There are many men who complain that their erection doesn't last for a longer duration. They either lose interest within few minutes of make out or foreplay or complain of erectile dysfunction. So, here are few simple tips to have a stronger erection.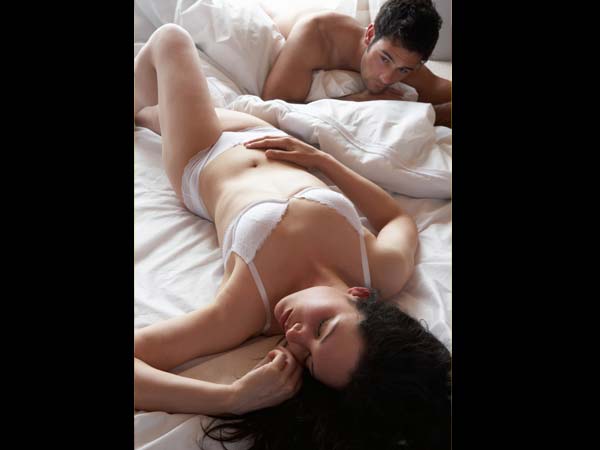 Tips to get stronger erections:



Set the right position: There are many sex positions that can boost up body metabolism as well as increase the blood flow to the penis. Sex positions like missionary or doggy style are ideal to avoid premature ejaculations.



Avoid oversensitivity: Couples love to have sex without using condoms. Well, the touch and sensitivity can increase your sexual desires and enhance the mood but it can also weaken the erection after sometime. Use protection to avoid oversensitivity during sex.



Lifestyle: Unhealthy lifestyle, poor eating habits are few reasons behind erectile dysfunction problems. Eat well so that you get proper nutritional supplement and also work out. These simple changes in your lifestyle can increase your libido and help you get longer and stronger erections.



Quit bad habits: Men are sometimes addicted to smoking or drinking or both. These bad habits can lead to impotence and low sperm count. To have a stronger erection, leave these bad habits. You have many natural stress busters. Sex is one of them!



Self control: Want to increase your libido to get longer and stronger erections? Well self control is the key. If you can control your cum, you can last longer in bed and enjoy sex. Divert your mind for few seconds when you are about to cum. Also lower the pace of penetration during the intercourse. To enhance self control, avoid masturbating at times.



These are smart tips to have longer and stronger erection. Have you tried them?