A woman thinks twice and thrice to come naked in front of her man. But men on the other side are quiet cool and comfortable to walk nude. Once they get physically close and have sex, they feel comfortable. So when you see your man naked, you feel like hugging him and giving him kisses all over his body. Make this time precious by spicing it up with little romance and sexy tips. Here is what you should do with a naked man.



Things to do with a naked man: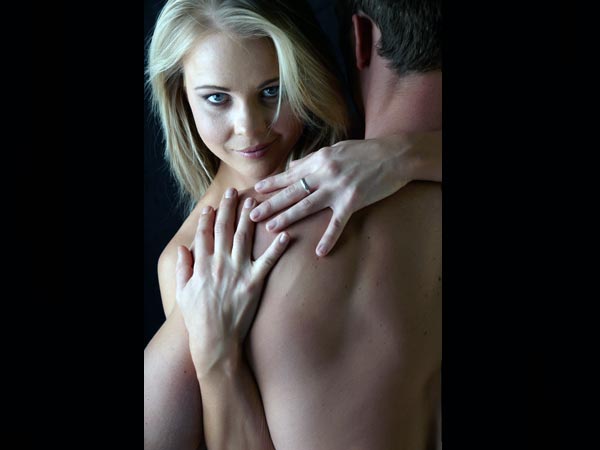 Hug him: This is one of the most common things that women do when they see their men naked. Hug him tight and slowly start some dirty talks. He will definitely get turned on.



Caress him: When you see your man naked, do not forget to caress him. This will make both of you feel good and would also increase the sex drive. Turn him on by caressing on his sensuous zones like neck, chest, upper thighs and genitals.



Love his back: Women love to adore the clean back of a man. If you want to utilise the chances of playing with your naked man, do not forget to fulfill your wishes by loving his back.



Kiss him everywhere: You can turn on a naked man by kissing him everywhere. Stress on his sensuous zones. Be soft and do not forget to use your tongue while kissing him everywhere. These tickles can be a huge turn on for men.



Take a shower: Why not take a shower together? If he has gone naked to take a shower, surprise him by accompanying him inside the bathroom. Use shower gels and foam to play with each other while enjoying the bath and intimate moments.



Go over him: Just push your naked man on the bed and take an initiative. Just go over him and start feeling him. This will turn him on and also symbolise that you are in a mood to have sex. Many a times, men get naked hoping their women would come over them and make love. So, use this time to the fullest.



Attract him: Why not go naked too? Attract his attention towards you by slowly undressing yourself. If you are feeling shy to go completely nude then slowly strip and signal to him that you are also in a mood to make love.



These are few things you can do with a naked man. Do not forget to try them whenever your man goes nude!