There are many ways to enjoy sex. Be it the sex position or the foreplay, you can enjoy the intimate time with your partner in numerous ways. But, to become an expert in sex and win the heart of your partner in bed, you should try some special tricks that can just blow up your mood.



Men need a lot of skills to satisfy their women. A man gets aroused easily but a woman on the other hand needs to a lot of time to get excited and reach orgasm. If you want to know how to satisfy your woman in bed then here are few moves that you should try with her.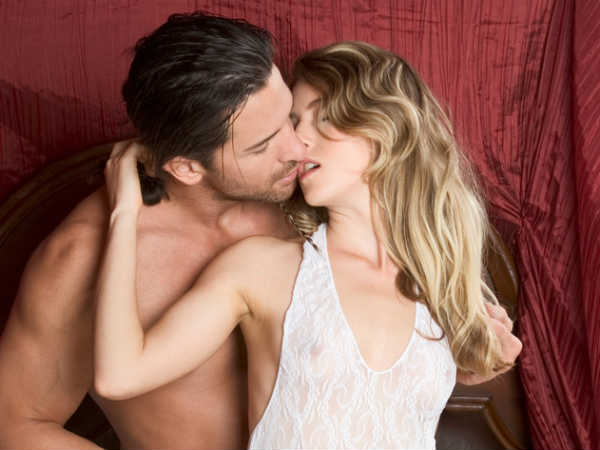 Sex moves to bring the fire on:



Lick the right way: Men should know the right trick to make their women reach orgasm easily. If you are going down, see that you use your tongue and arouse her to the fullest. Make her lie on the bed and spread her legs apart. Sit on your knees and bring her lower body up so that you can reach easily. Separate her labia and then rub gently. Caress her at the same time. This is one sexy move to arouse each other.



Do not forget to use your fingers: Even if you are trying to give an oral to your woman, use your fingers to increase the sex drive. Go inside her and make her more excited. Kiss and caress her at the same time so that the passion is raised.



Hold her up: While having sex, if you are on top, you can hold her up in your arms in a bridge sex position. Women love this sex move as the position allows deeper penetration, easy access to breasts and stimulates her g-spot.



Be wild: Women would love this move of yours. If you want to impress your woman in bed and make her want more, be wild. Women are shy to express but they love to have wild sex. Do not be too gentle every time. Sometimes just go wild and see how she turns you down to dominate you in bed.



Speed up: When you two are at the peak of excitement, make sure you speed up. You can even give short hints while having sex. At times just speed up and then slow down again. It is fun and also avoids premature ejaculation. When both of you are about to reach climax increase the speed and turn your lower body round to penetrate deeper.



These are the sexy moves that men should try in bed to satisfy their women.