Have you been out of sex for a long time? If you have missed sex in the recent days, weeks or months, you have to bring back the spice of sexuality in your love life with a bang! Dry spell can be a big drawbacks for a couple. So, to spice up your session, here are few tips to sensationalize your moment of pleasure!



A hot outfit: You are going to have sex after a long time. Thus, dress up in a hot revealing outfit that just raises the hormonal levels of your partner. Women can use this trick to spice up their sex life after a sexually dry spell. Wear a tight fitting dress that shows off your figure and curves. Do not forget to try deep necks and back cuts. They will add to the sexual appeal of the look. High heels will make him go crazy as thin long legs and lifted buttocks will be an addition to the hottie look.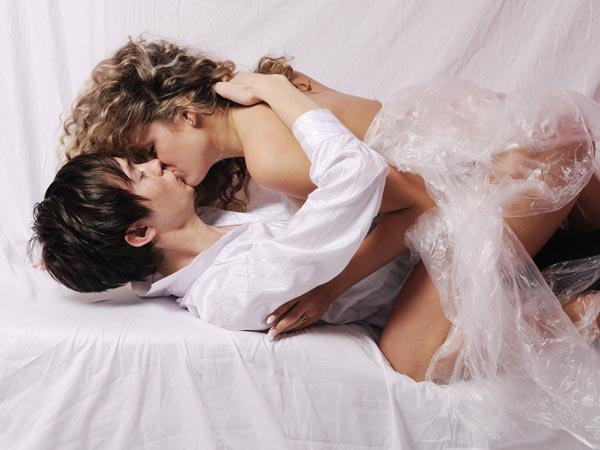 Perfume: Essence plays a vital role in building up the mood for sex. As you are going to have sex after a period of time, make sure everything is perfect from your side. This will make the moment more special. Put on a perfume that he/she loves. A nice perfume smell is a big turn on for both men and women. You can also create an ambiance for enhancing the mood for sex by lighting scented candles and spraying some room fresheners. Such aroma will set a romantic ambiance.



Alcohol: The influence of alcohol on sex is just mind blowing for many couples. Drunken sex is a preferred way to make love. Obviously you are meeting after a long time so you will booze with your partner. Get drunk and try some wild sex. Physical distance makes you more erotic and you can end your sexual dry spell by trying this! Get drunk and try drunken sex. You will feel great as you are high and completely comfortable with your partner. You will not feel shy and can enjoy the pleasure to the fullest.



Watch porn: While many people watch porn to masturbate, you can watch it to boost up your mood for sex. The day before meeting your partner, watch a porn movie and plan what all you will do with your partner the next day. Do not over do this or else you might loose the sex drive completely.



Do something unexpected: Instead of falling on her and doing the same missionary position on the bed, try something unexpected. Go and try the bathroom or sofa or a chair. As your partner will expect to make love in the bedroom, break the monotony and try something different. Have a candle-light dinner and then spice up the sexual dry spell with something new and different.



These are few tips to enjoy sex after a dry spell. If you are going to make love after a long time, make sure you are the real you. Be romantic, erotic yet caring!