A sensual body massage would be a great way to spice up your sex life. Impress your partner in bed after a hectic day. A body massage is not just relaxing but also boosts up sex drive. Inspired from movies, and with use of little creativity you can try some tricks and steps to give a sexy massage to your partner. Check out some sensual tips to give the best body massage to your partner.



Set the environment: It is best to start slowly. Set up the perfect environment to enhance the sexy mood of your partner. Light scented candles and spray room freshener to make the room smell good. Dim the lights and let the brightness of candles spread across. Play soft romantic music in the background and welcome your partner to the room with a bunch of fresh flowers. The smell of flowers will boost up the sex drive.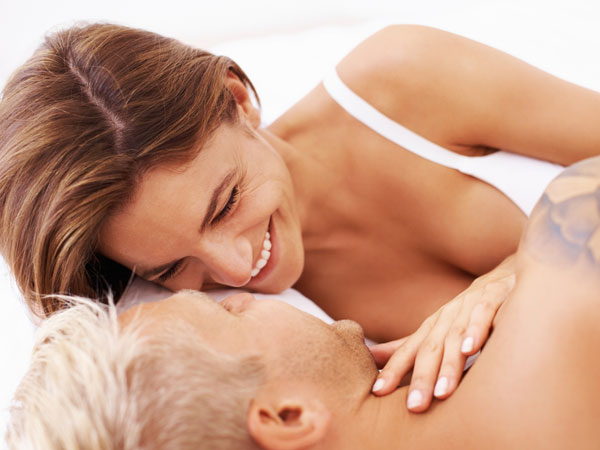 Undress: Do not let your partner undress on their own. You help him/her to take of their clothes. Do not end up having sex. Just undress and make your partner lie on the bed. Give a towel or bath throb to your partner.



Lie over him/her: Do not stand and give a massage. You are trying to spice up each others mood through a sexy massage. Try this tip to give a sensuous massage to your partner. Lie over him or her and then use essential oils. Be gentle while giving the massage. Do not forget to be a perfectionist while trying to refresh the mood of your partner. A relaxing body massage will definitely be overwhelming but a sexy massage should also be tempting to spice up the dull mood!



Start from the top: Do not directly jump to the point. Go slow. This will increase the sex drive and will be effective in building up the perfect mood. Give a pleasurable back massage. Start from the top. Cover the neck, shoulders and then go to waist. Directly going to the main spot will spoil the whole effort.



Do not skip the sensuous zones: While giving a sexy massage, do not forget this step. At times, hit the sensuous zones of your partner. Body parts like the neck, inner thighs, waist and side abdomen are sensuous zones. Do not forget to massage those spots.



Turn him/her around: When you raise the perfect mood, turn your partner around and then go ahead. Start with kissing and then slowly go down.



These are a few steps to give the best sexy body massage to your partner. Do not forget to be flirtatious while giving the sensual body massage. This will add a different effect to the session!