There are many erogenous zones where you would like to be touched by your partner. Both men and women have their own sensual zones. When you touch those particular zones, you get excited. Partners use this trick to excite you and get you in the mood for perfect sex. While women love to be touched on their assets, abdomen, back and thighs, men are different. You can touch the groin or love his chest but, there are few body parts that men wish you touch. Check out some body parts of men where they want to be touched.



6 erogenous body parts men want to be touched: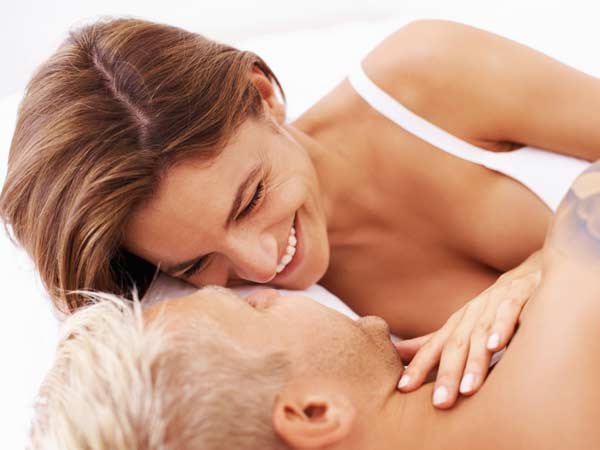 Neck: Get over the myth that only women love to be touched on the neck. Neck is a sensitive body part where the excitement is very high. All men want to be touched and kissed on the neck when you are busy making love to him. Fulfill this wish of your man by loving his neck, both on the front and back side of the neck.



Forehead (near ears): A head massage is not only relaxing to rejuvenate your mood but, also a sensitive body part for men which can be used to get him exited. Give him a sensual head massage that is effective enough to reduce stress and get him in the mood to have sex. Put little pressure with your fingertips on the sides of the forehead and the near ears. It is relaxing and exciting. Not only men but women also want to get touched on this sensual body part.



Palms and feet: Holding hands is not only loved by women but also men. Make the moment more erotic by tickling his palms and feet. His palm might be rough and not soft like yours, but if you exert the right amount of pressure and tickle at the same time, your can attack his libido in minutes! Start from the sides and go to the center of the palms. The center of the palms is very sensitive so use it judicially with your long nails.



Lower back: Loving on the lower body is tempting for both men and women. This is another effective erogenous zone of men. They want to be touched on this body part. Even acupuncturists believe that the lower back, especially near the waist, is a sensitive zone of a man that can be a source of sexual energy.



Sides Of The Abdomen: This is another body part of men where they want to be touched. Use your nails to excite your man within a minute. The skin is very sensitive and excitement can double if you play with this erogenous zone of your man. Tickle with your fingertips and play with your tongue to take him higher!



Behind knees: The skin behind the knees is very soft and thin. This makes it sensitive enough to increase the excitement of your man. When you touch his leg with your toe nail, do not forget to rub the skin behind the knees.



These are few erogenous body parts where men want to be loved and touched. Do you have other places to add to the list?