Getting involved in oral sex is exciting and a real fun. Oral sex helps you enjoy immense pleasure and orgasm. However, reaching and playing with the g-spot down there is not easy for men. There are only few men who know well about this hot spot of your body.



Thus, you have to make your man find out this sensual hot spot and help you enjoy orgasm to the fullest. So, if you love to receive oral sex from him, here are few ways to turn him into a master in this art.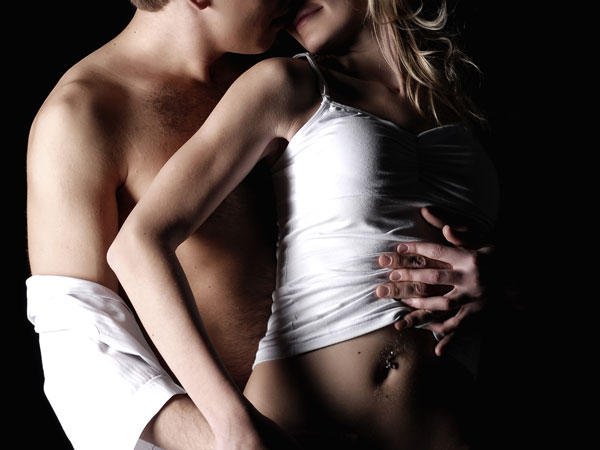 Ways to help him improve oral sex:



Teach him: This is the only best way to help him improve skills in oral sex. A man would definitely not know your body parts that too minute ones. Help him to explain so that he excels in this art. Be simple while teaching him and make sure to use simple words. For example, when he is trying to give you an oral sex pleasure down there, you can politely say, "Honey, it would be nicer if you could lick a little harder!" This will not hurt his ego but will definitely make him try better to help you reach orgasm.



Do not hurt his ego: While teaching him the art of enjoying oral sex and help you reach orgasm, do not be rude. A little mistake can hurt his ego and spoil the mood completely.



Set an example: You can be the best teacher to help him improve his oral sex skills. Make him watch while you enjoy some self pleasurable orgasm. This will make him observe the ways to excite and satisfy you sexually. Also make him do at times so that he learns it perfectly. Another way of giving an example is, you can indulge in oral sex first by going down on him. Do some tongue twisting tricks on his sensuous zones to excite him. This will make him do the same trick with you when he is down on your hot spot.



Watch some clips together: If you are shy to masturbate in front of him, you can take help of some masturbation or oral sex videos. Teach him while he is busy watching it. You two can also watch and try at the same time. It is fun and exciting too. Moreover, these professional clips or videos can also give you some extra tips that you yourself didn't know!



These are few ways to help him improve his oral sex skills. Follow them to make him become a master of orgasmic sex!