Lesbianism is nothing new. Many women fall in love with each other. It is a relationship that develops between two or more women. Most of the lesbians are either bisexual or complete homosexuals. The sexual and mental desire to be with other females best describes a lesbian. You might not know but many women watch lesbian porn. They will not accept but women love to watch lesbian porn. Being a lesbian means you have to be hotter and better in bed! There are many things that lesbians do and we are not aware of it. Even if you are straight, you can try these tricks of lesbians and make your woman enjoy sex in a much better way. Check out the secrets of lesbians.



Secrets of lesbians: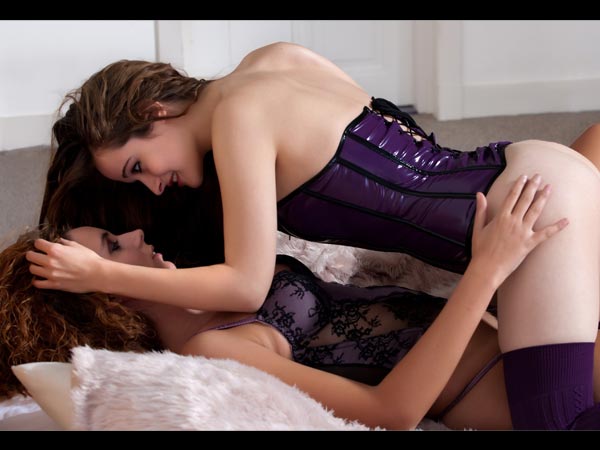 No long nails: This is one of the secrets of lesbians. They do not keep long fingernails. Sex otherwise becomes really painful. No nails makes it easy to enjoy sex.



Creative props: Lesbians use a lot of props to enjoy oral sex. From sex toys to bottles, lesbians are really creative. They use props that a man can't even imagine. For example, the champagne bottle or vegetables like cucumber or brinjal are common props that are used for enjoying masturbation and oral sex.



Lesbians are great kissers: This is a general secret that is actually a hidden quality of many lesbians. They are great kissers; they can kiss deeper, softer and better!!!



Better foreplay: Lesbians are women and women love foreplay, so it is quiet clear that the foreplay of a lesbian couple would be much better that a straight couple. They indulge in foreplay for a longer duration and most importantly, they know how to excite a woman!



Bisexual: A majority of lesbians are bisexual. The social prejudice has made many lesbian women keep their affection towards women secret. That is why most of the lesbians are bisexual.



Girl on girl action is more on web chat: If you ask a lesbian couple about their love story, you will find out amazing revelations. Most of the women start dating their lesbian partners online. Web cam chats extend and the romance starts building up.



These are few secrets of lesbians. So, next time, remember these tips before watching a lesbian porn.