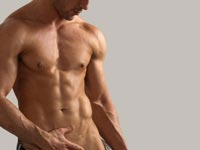 First of its kinds, the male contraceptive injection is all set to be tested by the men in Sydney. The Aussie men are the first ones to try the male pill that will allow them control over their fertility.
The trial is started by ANZAC Research Institute, at Concord Hospital. The 'male pills' work similar to the female pills by tricking the brain in to thinking that it has already produced sperm. This does not affect the men's reproductive life.
The studies have found that the pills have worked on 95 percent of the males who retain their fertility three months after discontinuing the dose. Sydney along with Melbourne's Prince Henry Institute is among 10 centres to participate in the world wide trial.
The lead researcher Professor Rob McLachlan stated that the treatment kept men's testosterone levels normal, while the progestin fooled the brain into not producing hormones required for initiating sperm production. "But sexual function should not change because your level of testosterone in the blood remains the same," the Daily telegraph quoted him as saying.
The trial is 18-month long and will involve four hundred couples who will test the effectiveness of the injection as the sole form of birth-control. AGENCIES