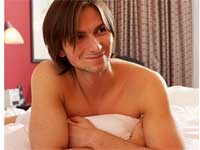 Many men are confused on when to use the ccontraceptive methods after vasectomy. Here is the solution for you! You can now resort to a medical home test kit based on a protein called SpermCheck Vasectomy.
University of Virginia Health System discovered this new product. The new product line could revolutionize the way men around the world monitor their reproductive status. The SpermCheck family of products is intended for use by men on both sides of the fertility equation - those who don't want children and those who do.
SpermCheck Vasectomy is based on antibodies that bind to SP-10, a protein discovered in Herr's laboratory. It is the only FDA approved immuno diagnostic test for monitoring sperm after vasectomy. The device looks and functions much like a home pregnancy test.
SpermCheck Vasectomy measures SP-10, which is present at constant levels in each sperm head. It enables men to quickly and accurately monitor their post-vasectomy sterility. Such monitoring is important because sperm can remain in the male reproductive tract for weeks or months after a vasectomy.
Thus, to avoid unexpected pregnancies, vasectomized men must practice birth control until their sperm count falls below fertility levels. The convenience and affordability of SpermCheck Vasectomy will boost post-operative monitoring. It will make it easy for couples to accurately determine when contraception methods are no longer needed.