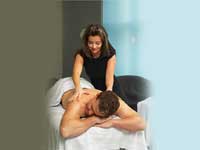 Want to get fierce in bed as the bollywood heroes? Want to have the charm of a bollywood hero to impress your ladylove on bed? Here's a solution for you 'Bollywood Pill.'

Bollywood pill is the intervention of a Malaysian massage parlour. The parlour has created this aphrodisiac pill for its male customers. The parlour claims that the pill will make its users vigorous in the bed.

The miracle drug has its origin in India. However it is supposedly more potent than alkaloid extract,aphrodisiac pill,bollywood,children,cialis,india,malayasian massage,massage,viagra and Cialis. The sex pill, however, is not registered with the health authorities.

The parlour's masseurs are selling the aphrodisiac as a "two-in-one" package. They will make their customers excited about the pill after telling them stories about its effectiveness. The pill, which is made from a type of alkaloid extract common in traditional Indian medicine and is believed to be able to increase a man's libido.




Even though the pill has its own benefits, it comes with a huge pack of side effects too. They include - negative side effects to the heart and lower blood pressure, causing cardiac failure and increasing fat content in the body. It can also cause headaches, stomach disorders, liver disease and blindness or even sudden death.

Health Ministry's pharmacy enforcement team raided the premise recently. They found hundreds of the pills, estimated at around RM2, 000.