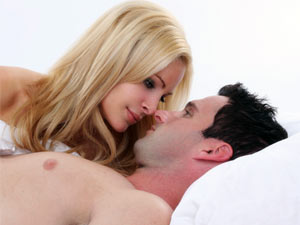 You know what men love in a woman's body but are you aware of the men's body parts which are loved by women? Almost every man is curious to know which male body parts excite a woman! Take a look at the most sensual male body parts for a woman.
Most sensual male body parts which excites a woman:
Shoulders: Well defined broad shoulders excites a woman easily. The strong shoulders which can grab her under him can make her go crazy. Few women love to rub their hands on broad shoulders as it excites them.
Built chest: Well shaped and built chest is a fantasy of every woman. Touching built chest while making love excites a woman more. Too much built can be choosy and depends on personal choice!
Tongue: Sensual usage of tongue excites a woman easily. This is one of the sensual male body parts which can make the woman enjoy making love. Best kisser and sucker makes this man's body part lovable and sensual.
Dominating physique: Most of the women hate making love to a thin guy. A built guy who can control and dominate a woman in bed is what makes a woman happy. So, built and well shaped abs, biceps and chest are basic essentials for men!
Large and thick penis: Thick penis excites any woman in few seconds. How? The penetration and the feeling makes a woman love this male body part. Tilted penis adds zing to the lovemaking session. This is because the penetration makes it easy for g spot stimulation.
Clean and shaped back: Like the chest and flat abdomen, women also love a clear back. Curve and built back especially on the shoulders makes a woman excited.
These are the most sensual male body parts which excites a woman easily. Use them gracefully and erotically while making love!