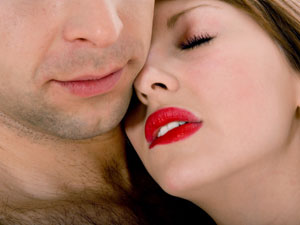 You must be knowing few things which excites a woman in minutes. For example, teasing her or touching her can turn the woman on within a minute. But there are few weird things too which can turn on a woman instantly! What are they? Check out...
Weird turn ons for women:
Clothes: The best fitted man will definitely get the attention of women. If oyu want to turn on a woman, wear something which looks great on your personality. Most of the women get turned on by seeing a man in formals and few get excited by the casual and stylish look of men! It all depends on your personality.
Wine: Wine is considered as an aphrodite which means it has the power to energize your sexual mood! Most of the women gets turned on by having a glass of wine. So, don't forget to include wine in the menu while dining out with her!!!!
Own revelation: Many women get excited when they see their own body. For eg, short skirts, deep necks reveal their assets and make them look sensual! This mentally excites them and turns them on instantly.
Hairstyle: As women go behind looks, hairstyle can't be avoided from the list! Good clothes, set hair can turn on a woman easily. This is because, appearance is a priority for them!
Neck: For many women, neck is a turn on! Weird but it is a sensual male part loved by women! Clean neck can turn on a woman when flaunted well. This doesn't mean wearing wide neck t-shirts or shirts! Let this body part seduce naturally.
Wet body: Like men, women also get excited after seeing wet body especially wet neck, shoulders, chest and back!
Movies: Women are romantic so watching a romantic movie can be a huge turn on! If the actor is handsome or sensually appealing, she will definitely get in the mood! Excite her by watching a romantic movie together.
These are few weird things which can turn her on easily!