When you have sex, you just use your hands, fingers, lips, nose, legs and your sexual organs. Well, there are few body parts like the mouth that can help you spice up your sex life. You read it right! There are many ways through which you can play with your partner by just using your mouth.
Want to know some dirty and notorious tricks to play with your mouth? Then try these...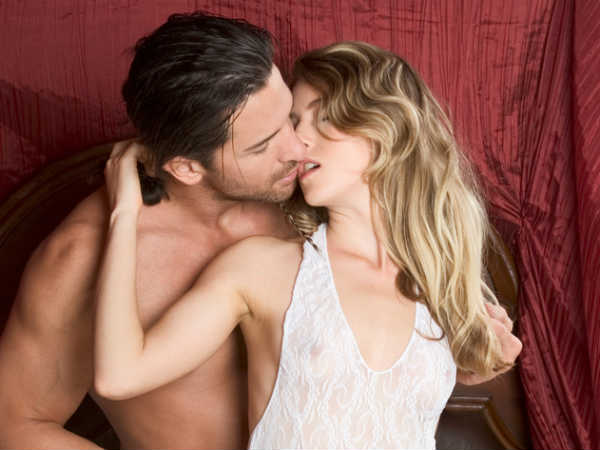 Ways to use mouth and spice up sex:
A deeper smooch: Well, a kiss can turn on the mood of both men and women. This is one of best ways to make use of your watery lips and mouth. Instead of giving a peck or a plain smooch, try entering inside with your tongue. The deeper you get, the wilder you become. Do not forget to suck his/her tongue. This is another turn on for couples.
Suck the neck and behind the ears: You have to explore the erogenous zones of your partner. For example, neck, behind the ears, cleavage, butt, inner thighs etc are few erogenous zones. You can either suck them, kiss them or lick them. Either of these can be a huge turn on.
Go down: This is one of the best ways to use your mouth and spice up sex. Oral sex or the famous 69 position can be the best example to prove my point! If you want to use your mouth to turn on your partner, do not forget to go down.
Lick it hard: Many couples either lick or suck or simply tickle with the tongue. You can make the best use of your mouth by turning up the sex drive by licking. Be hard and see the rising excitement of your partner. If you are giving a bj, do not forget the balls. Most of the men feel that their small testicles feel lonely and isolated!
Play with the back: It is one of the erogenous zones of both men and women. Make your partner lie on his/her front and then you start playing with their back. You can make full use of the tongue and fingers.
These are few ways to use your mouth and spice up sex.