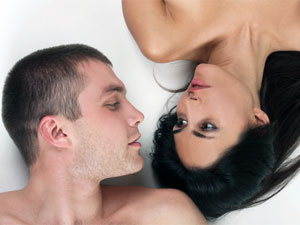 If you would want to make love to a virgin, it isn't easy as it is the first experience for her. It is important for you to know the ways to make her feel easy and comfortable for her first vaginal intercourse. It is definitely difficult as she will have no idea about the process. Today, we shall discuss on the ways to make your love feel comfortable with her first act. Take a look.
Tips To Make Love To A Virgin -
Set The Mood - May be she would have heard or read about the act of lovemaking but you need to give a good picture and tell her that it is one of the best ways to show love. Do not get wild at the beginning of the act but instead set a good mood by a laugh, quick jokes and make her relax with a hot massage. Tickling, pillow fight, sprinkling water are the ways to make her feel good for the moment.
Set The Ambiance - Setting the right ambiance is very important when it comes to making love to a virgin. Have the place decorated with the right decor color like the dark shades of red, lavender, purple or brown so that it gets her into the mood. Have dim lights in the place which can happen with the scented candles. With too bright ambiance your virgin lady might get concious about her revealing body.
Foreplay - Arousing the woman while making love for the first time is important so one needs to know the best arousing techniques. Kissing, nibbling can set the stage for the next act. It is said that a relaxed woman would be great on bed as she can respond to the pleasure act.
Understanding Your Partner - As it is the first time she is making love to you, it may be difficult for her to experience orgasm. There may be many reasons like insecurity, doubt on trust etc which can get her out of the mood ridiculing the partner but men need to relax and help attain that atmost pleasure and break virginity. Remember! time shouldn't bother when you plan to make love with a virgin as it is her first and will definitely be time consuming.