Sex at night is great but morning sex is awesome! Waking up in the morning with a dose of electrifying session in bed with your partner is enough to keep you happy throughout the day. Research has also given a green signal to morning sex because it has been found to have huge physical as well as emotional benefits.
We all feel lazy to get up in the morning. So, to make you feel more energetic and to make sure that you do not get late for work, morning sex can be a great option. Morning sex instills you with a lot of energy that keeps you going through the day.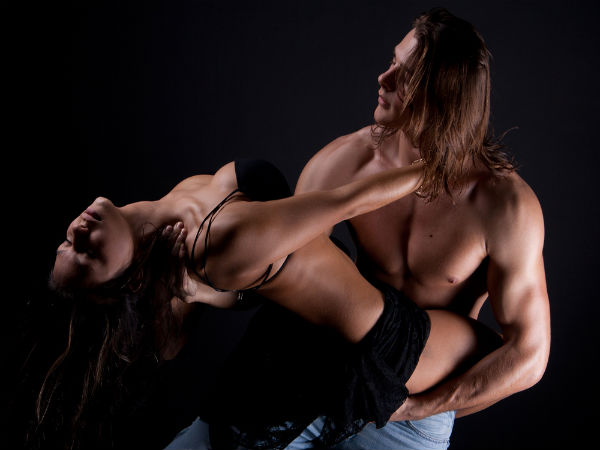 So, let us have a look as to why you should have morning sex. We will definitely give you some of the best reasons for having morning sex.
Best Way To Start Your Day
Having sex early in the morning gives a great start to your day. Having an orgasm early in the morning releases a 'feel-good' hormone known as the oxytocin which keeps you have throughout the day. So, if you want to feel rejuvenated through the day have sexy start with a mind blowing orgasm.
You Won't Get Late
One of the best reason to have a sexy start to the day is that you will get late for office. Since you both need to take shower in the morning, save time by showering together! This will not only help you to play around with your partner but is also the best foreplay option to try. For better shower experience, try the water sex position where you stand bended and he enters you from behind.
Morning Sex Keeps You Healthy
Research shows that having early morning sex can actually protect you against infections and strengthen your immune system. Morning sex boosts the IgA level in the body, which is an antibody to protect against all infections.
He'll Last Longer
For all the ladies who feel lazy to get up and have sex, you should know that morning is the best opportunity to do it. In the morning your man is all charged up after a good sleep. The testosterone level is high and he will be able to last longer. So, make use of this golden opportunity.
So, make love in the morning and feel loved throughout the day. Once you try morning sex, you will realise that there is nothing like it. So, do give it a shot!