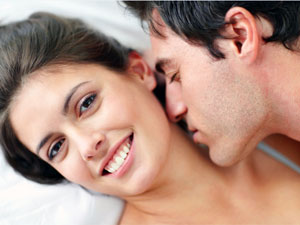 Do you want to attain maximum pleasure in foreplay? Well, here are a few simple tips. Foreplay plays a very important role in bonding a physical relationship of the new couple. To attain and get the best of relationship, you need to know what makes your partner happy and add the missing spice in the oral lovemaking.
Whether it is the newly married or the to be married couple, planning for oral lovemaking is the safest and helps in building the relationship stronger and emotionally better. Take a look at the top 5 foreplay tips to attain the maximum pleasure.
Foreplay Tips For A Happy Lovemaking
1. One needs to know that the arousal time for men and women differ so help your partner to actively participate in the act. Foreplay cannot be an individual activity, it needs mutual involvement for maximum enjoyment.
2. For the couple to have a satisfactory intercourse, foreplay is very important. Only when a couple reach orgasm, the entire act becomes pleasurable and exciting. Men need to understand the erogenous zones of the women to help her reach the orgasm faster and for men it is the erotism of women that makes them get the utmost pleasure. A fashionable lingerie, the romantic ambiance, the wet hair, a wild make up, an erotic number (music) is enough to arouse and make him happy.
3. The foreplay tips include the way of kissing, feeling, expression and the mood of the couple. They need to know when to kiss and feel each other. The timing plays a very important role in attaining the maximum pleasure.
4. Know what your partner wants from you as it is the important thing that before you plan to start. If your spouse wants to end with oral lovemaking then stop it at that as doing things forcefully will cut down the pleasure and even disturb the relationship. Foreplay is also as pleasurable as intercourse if known the magic of bringing new things to attain pleasure.
5. There is nothing to do with experience when it comes to foreplay as the couple need to try new things every time. Every move should be different and new. A hot bath together, a lap dance, a hot strip tease to start with, will keep the memories alive and unforgettable for both.